DIARY FROM MONDAY, DECEMBER 25TH TILL FRIDAY March 27th 2018.
Read and learn.

Friday, April 27th 2018
The picture is "Central Jutland Sweets Factory", formerly "Silkeborg Sweets Factory".
I knew that company quite well in my childhood. My uncle Henry worked there. He made different kinds of sweets. In particular, the "King of Denmark", a red, small sweet with the very special sweet taste. Among severeal others he also made peppermint sweets. It was great for a kid like me.
By the way, the factory was exactly on my way to and from my school and it was nice to have small family visits back to back so to speak. And Uncle Henry was a generous man.
The family unity has always been great in our family.
Thursday, April 26th 2018
I went to the chemistry today. I'm becoming one of the regulars. I'm there once a week at least.
I was greeted with a welcoming smile, and the young shop assistant told how nice it was of me to keep coming back. I told her I wouldn't mind if it wasn't because it cost me a fortune each time and that thanks to me she could keep her job for a long time. She nodded and said she would be looking forward to seeing me again.
Wednesday, April 25th 2018
Frederik was here since yesterday morning and is going home tonight. It has been good.
In addition to the always physically hard and football matches we last night found time for a visit to McDonald's in Randers. The play corner was used a lot and the playingr was only interrupted by small bites by a burger. It was a long stay. Never mind. He loved it.
Today we lit a fire in the garden fire place. Frederik was taught to make a fire and making it burn. Then we sat in front of the fire enjoying the warmth in the cool morning. We also read in "Halfdans ABC", one of Frederik's favorite books.
Tuesday, April 24th 2018
OPEN LETTER TO AGF:
What are you doing? Are professional football players or wimps?
I have no doubts. Wimps.
You win three matches in succession and just avoid relegation and one thinks, "Ok, something is obviously improving."
But no. Back to all the misery and you lose to the absolute bottom team and lose yet another game
I am angry with all of you, players, coaches, management.
In fact, I thought I was over bothering about you. But the misery is too big. Daddy is both angry and disappointed.
Unkind greetings, from Gunnar Rasmussen.
Monday, April 23rd 2018
There is something about that kid I like.
For once, I'm not talking about a grandchild but about an Australian boy of 12 years.
He got mad with his Mum. Stole her credit card and her grandmother's passport. Through one of his school's PCs, he ordered flight and hotel to Bali 4.600 km. away.
No questions at the airport. No question at the hotel where he lived in luxury for four days. He was reported missing and found at the hotel. Shortly thereafter, he sat on a plane heading to Australia.
He declared happily that he did not regret anything. It had been great fun.
Sunday, April 22nd 2018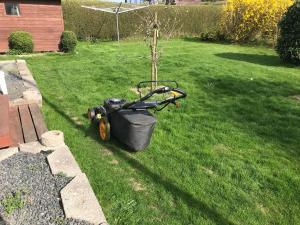 Then the day I feared for more than six months came true. First round with the lawnmower in 2018. See how ugly the grass looks.
I'm not created to mow a lawn. Therefore, I intend to send out a tender.
If you would like to come and mow my lawn for me once a week I do not want a big amount for it. Somewhere between 30 and 60 kroners will be appropriate.
Furthermore, you will be allowed to come in and see pictures of my grandchildren every time. There are a lot. And they are good.
If you are interested, please contact me by 1st of May and I shall then quickly contact the lucky winner, probably after drawing lots.
Saturday, April 21st 2018
I was overtaken just in the doorway - and 'bang' the door was slammed right in my face.
Normally, I would take only little notice of such a behavior if only it had not been a toilet door in a public toilet. And there I stood, very much needing a toilet, with my nose close up the door. I could not even say a word. There was only one thing to do. Hurry into a ladies' toilet which was also a handicap toilet.
Had it been possible I would have waited for the gentleman mentioned. But it would have cost me a pair of wet pants and an accusation of verbal and physical violence.
Friday, April 20/4 2018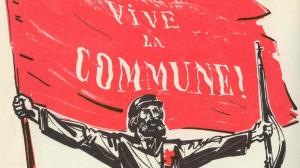 The Paris Commune, the Revolutionary Council, which ruled Paris after the defeat in the war against Germany in 1871 had a short lifespan of 71 days from 18th March - 28th May. Today exactly 157 years ago the commune declared a ban on bakers working in the night. That's a good and Christian thought, but I wonder if the Parisians were pleased that their baguettes were not in the store till some time near midday.
I can easily imagine that if there were ever a revolution in Denmark, it could be because we could not get our morning rolls till 11 a.m. What a bother. Military and police would be set in against a raging population, state of emergency being declared. and the government would go into cover in an atomic-proof bunker in in some deep forrest.
No wonder, the Paris Commune only existed for 71 days.
Thursday, April 19th 2018
I should not be complaing about the hot weather. But does the heat have to come so suddenly and so heavily. We have had 27-28 degrees today, and now it's 23 degrees. The time is around 6:30 pm. The mad sun lovers crazily jump out of doors and windows and throw themselves into deck chairs and on blankets while I'm suffering in silence in the shadow.
I have been outside and even walked quite a bit. It was not nice. Only cold soda drinks kept my spirit up and my boiling point down.
But I'm not complaining. God forbid it. Oh no. I'm just looking forward till tomorrow with about 20 degress. God bless it.
Wednesday, April 18th 2018

I can not just pretend I'm indifferent when it's April 18th.


Today it is 154 years since the Prussians chased us out of the Dybboel Mill positions in South Jutland. With usual Danish care they were totally unsuitable to resist almost any enemy and especially not the great Prussian-Austrian army. It

was not only numerically superior but also had significantly better weapons.

In

an hour's time the Danish army was pushed across the narrow strait on a couple of pontoon bridges which were then destroyed.




Thanks to foolish Danish politicians, especially the National Liberals, it had come to that.




A few months later, the Prussians also took the island of Als, and a despicable peace settlement meant that Denmark's southern border was now moved deep up into Jutland.

One third of the country was lost.




What do you do with hopelessly bad politicians?

Ask around - also welcome to ask at our parliament.
Tuesday, April 17th 2018
It will be short today. Matron and I soon will set off for a hopefully good menu at a restaurant not far from here. And hopefully, I will not be able to write two sensible, cohesive words when we return. I shall not even try.
Bon appetite.
Monday, April 16th 2018
Not long ago, exactly on the 2nd of February, I told about my new book, "Tour de France, the world's toughest bike race". It is huge, 784 pages, and is mostly like a reference book with reports from all the Tour de Frances since 1903.
I read about all of them and have reached to1963. I'm going to finish at 2016. It's exciting. I look forward every time I lift the 4.6 kilos up in front of me and read.
I think it's only a nerd like me who will read the book from start to end. But I can not help it. There are so many interesting names and episodes and as my guru Jørgen Leth says many times when he comments on TV, "We get answers to many questions".
And now it's only about 3 months, until the TdF will start again.
Sunday, April 15th 2018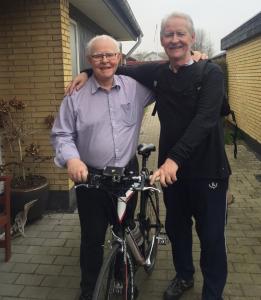 It was fortunate that in yesterday's diary I wrote one certain word, the very last one.
In its entirety, the sentence read as follows, "And tomorrow I shall cycle - maybe".
I did not cycle.
I was looking forward to the ride which should have been with brother Kjeld.
I had expected sun and warmth.
It was foggy and cold.
So under the impression of my currently weakened health, I had to refrain.
I must not be cold, says my doctor.
Once again I could curse the weather.
In return, my dear brother came and had lunch with us.
I enjoyed that.
But I was sorry I could not ride with him when left.
The stupid spring which is more winter than anything else.





Saturday, April 14th 2018
We were in Aidt today. Then we were in Hvorslev. Then we were in Aidt. Then we were in Hammel, and then we were in Aidt. Next we drove home.
The many tours were due to our the helping daughter-in-law Anette, grandson Frederik and son Peter driving a couple times to the dump site, last cleaning in Hammel and moving the very last little bits and pieces from Hammel to Aidt. Now they are completely finished and have moved in with all their things.
We let it be up to them to unpack and put in place. We were both tired and had painful backs so we had to go home to our molded sofa.
We helped all to the very best of ourability - except one (see picture)
But we had a good day and were happy to help.
And tomorrow I'll go for a bike ride - maybe.
Friday, April 13th 2018
Yet another sad day. Our old dog Buffy could no more. She was tired, could not keep her food in her - or get rid of it, could hardly walk, drank many liters of water a day and was clearly not well.
Then for a dog owner there is only one way.
She is our last dog in a succession of 10-12 dogs. We got our first dog in 1974 and have not had any breaks in the long row. Around 1980 had 4 dogs at the same time.
In the picture she is to the right nest to Sydney who was put down a few months ago.
A sad day then - and today.
Thursday, April 12th 2018
Our daughter will be busy in the near future.
Today I said goodbye to my tire change company through 10-15 years.
The reason is that the previously mentioned daughter has found out that through my rescue company "Falck" I can get the same service at the same price. In addition to the tire change (with storage), I will get free car wash, free sprinkler fluid, free cumpolsary checks, free front screen repair, free check of the car once a year and more which I do not remember. All this at a price that corresponds with what I have so far paid for the tire change alone. It is pure win win.
"But what will make your daughter so busy?" I hear you asking.
I'll tell you.
It's all managed, ordered and performed through an app on my iPhone. I haven't got the faintest idea how to do that. Have tried.
It will be her job to guide me, not an easy job. She will be disinherited if she fails.
Wednesday, April 11th 2018
I was at two garages today. Without great luck.
At first I was at my tyre man to have my winter tyres switched to summer tires. You can not book an appointment. There was almost 1½ hours of waiting. That was too much for me. I asked when it was better to come. "When there is no one else here," answered the garage foreman. I thanked for the informative answer but managed to make the forman tell that eight o'clock a.m. was better. I asked if he was totally mad. At that time I haven't even started considering getting up. We agreed that around 9 o'clock might be just as well.
Then I drove to my ordinary workshop to have an oil change. "Very well," said the kind foreman. "It will be no earlier than April 30th." He was short of mechanics and had been looking for more. No luck, thouhj.
At times like this it's hard to be a car owner.
Tuesday, March 10th 2018
Matron has many strong sides. One of them is baking pastries. I tell you - they taste so well that you can hear the angels singing.
She has baked the pastries for many years and they have been cheered everywhere they were served. Among others I often took them to school so that office staff and other good people could enjoy the wonderful pastries. They have also been a great success at family and friend meetings.
Today it is the Church choir at Skorup Church thet get the pleasure. Anette and Peter are both singing in the choir and have promised to bring cake for the evening's rehearsal. They have chosen right by making Matron bake pastry for them. A good experience awaits the choir which not only makes the angels sing, but also the choir.
Monday, April 9th 2018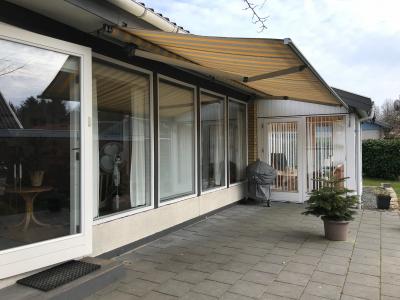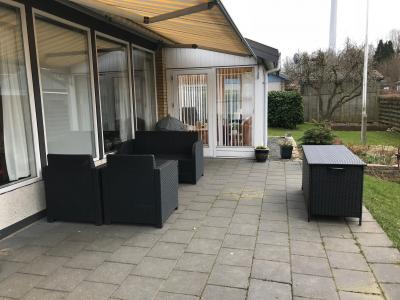 It's spring. Bird song and temperatures around 20 degrees. Eventually.
I felt it ought to be celebrated by bringing the garden furniture out of their shelters under thick covers.
Even if I felt pain from the morning's tough training at the fitness center I started out - and completed.
Yoy will be pleased to know that I did it all by myself. Those who are not pleased should keep quiet and continue doing so so forever.
Sunday, April 2018
Today, daughter-in-law daughter Anette and son Peter move from Hammel to Aidt.
Matron and I are denied access to help. It is estimated that we have too little power. Unfortunately, I think that's right.
Instead, we help looking after Frederik and Black Tjalfe. That also aquires strength. I have just played game of tag with Frederik, that was hard, and in a while we must play football and I shall collect my usual defeat. Not because I let him win I simply can not follow him. All that playing must be as strenuous as moving.
Never mind. Soon we will drive out and see the result of the move if I am able to walk out to the car.
I am very excited to see the house with furniture in. Very excited.
Saturday, April 7th 2018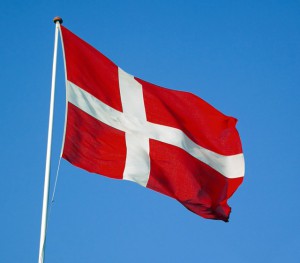 We have celebrated my sweet wife's birthday today with a nice lunch and with family and friends, speeches and everything else you might expect from a good lunch. I was a bit lucky with my choice of snaps. All of it was drunk. I was a bit lucky with my choice of beer, many different kinds. Almost everything was drunk. I assisted myself. At one point I felt the urge of breakimg into song. It was not received with the greatest joy. But Brother Kjeld and I performed our old song about the milk boy. Our father taught it to us more than 70 years ago so whether our discerning listeners liked it or not, they got it.
The applause was limited. In fact it wasn't there at all.
Congratulations to my sweet wife.
Friday, March 6th 2018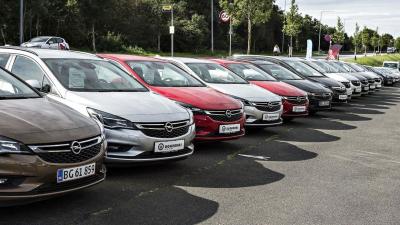 We need to save, we are told. There is a good reason for it - especially if you are a car owner. And we almost all are.
In their wisdom, our politicians have found out that we need to shut down FM transmission and instead use DAB. Nobody knows why.
As a result, all car owners from 2021 can not listen to their the radio in the car unless they spend between 3,000 and 10,000 kroner. And then it's quite certain that it does not work. The price varies from car to car, and in some cars it is not possible to fix it.
The arial must be external. Standard arials do not work. And if you happen to listen to a commercial station you will miss traffic reports.
Well. In fact, I'm overwhelmingly indifferent. I never turn on the radio in the car anyway. So I shall relax completely. That's what I'm best at.
Thursday, March 5th 2018
Today I saw on Facebook that bad excuses of all species were wanted.
Of course I do not use them myself. But in my time as a teacher at The Risskov School in a 7th grade Leif was one of my pupils. Hen used them. Hen refined them.
When he used them he always stood with a completely blank face, not a muscle revealed that he was on thin ice. Since he often was late I had to listen to quite a few of them.
Especially I remember two: Leif knocks on the door 10 minutes late. He steps in and calmly says, "Bruun's Bridge was up. I had to wait". (Bruun's Bridge is a railway bridge in Central Aarhus. It can neither go up nor down).
Next attempt. Again Leif is late, "Sorry, but my waterbike wedged between 2 icebergs".
I never could stand forthat so I forgot everything about reproaches and parental contact.
Wednesday, April 4th 2018
I am in a good mood today, the weather is good. Sunshine and a bit of a pleasant temperature.
Therefore, nothing could hold me back. My faithful bike had to be fixed. I threw myself over the job which was not great. It was cleaned and greased in the fall when it was put away. But a little extra cleaning, some oil on the chain and fresh air in the tires was needed.
If only I had the strength for a bike ride. I didn't because another job was hard for me. Air in the caravan's tyres. I had to drag a devilishly heavy compressor into the front yard - and back again. It hurt my back so I had to stay home. Now I have to get the exercise tomorrow in my good training center. Just give us some more spring.
Tuesday, March 3rd 2018
Today my diary today should only be one statement: "
Damn it
".
Maybe it will be a bit longer, though.
I know much dirtier words but since some of my readers are delicate I do not want to use for example. "Shit".
Just look at the terrible picture taken just before dinner today. The white spots are SNOW FLAKES, that's snow like in the white, annoying stuff coming down from above. We are having April 3rd. I'm disappointed - and mad like h... Now it's said.
Swear, swear, growl, growl and shout and scream. Do not stand in my way!
Monday, April 2nd 2018
We were in Aidt yesterday. I felt the urge to visit Anette and Peter in their coming house. I know how
excited they are waiting for all my good pieces of advice on decor, paint, lamps, etc.
None of them are rude so I was allowed to talk - and then they went on. However, I could help by joining Peter on a drive to Randers to pick up curtains.
Otherwise, I sat in a very comfortable armchair watching the interesting progress. I'm sure my passive help was useful.
Today is another kettle of fish. I cycled continuously for 45 minutes on my trainer bike. Nothing with passive observation. It was much more fun yesterday in Aidt, though.
Sunday, March 31st 2018
I need to complain. The same do another 5 million Danes and other good people.
Today we enter the 4th month of the year with an ice cold wind and temperatures of 2-3 degrees. It is not spring. It is winter. Fortunately though, I do not live on Bornholm or otther easterly islands. They have snow up over their wellies and send the cold over to us.
Now some meteorologists have suggested that at the end of this week we can expet temperatures up to 9 degrees. It is a lie. They usually do not know what they are talking about. They guess. My grandmother could predict our weather better than the meteorologists. She could feel it on her arthritis and never guessed.
Saturday, March 31st 2018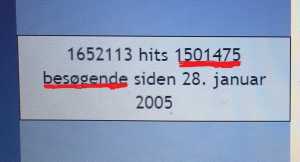 I am proud and delighted that my website yesterday topped 1.5 million visitors.
It is a lot. But Ithink that a few have visited the website more than once?
I got the website in the farewell gift when I retired on 28th of Jan. 2005. At first I did not quite know what to use it for. After some time, I realized that part of the website should be my diary in Danish and English. It has been so ever since.
Right from the start I was surprised that someone cared to read what I wrote but gradually I discovered that there it was an interest. From then on it went up an up. There are not many days that do not have a diary note. Only when I've been abroad or in places where I did not have a computer there are "blank" pages. Next round numbers will be 2 million, and then it may be time to stop.
Friday, March 30th 2018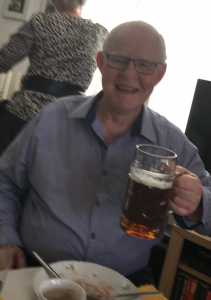 We were at a golden anniversary today with our daughter's in-law parents. Good food, not least the pancakes.
To the left there are two pictures from the event. One of them is a fake, pure cheating.
I wonder if you can spot which one of them is a "cheating image". No help is given for solving the task. You have to use your small, gray brain cells - those that may be left.
Take a good look at the pictures.
Thursday, March 29th 2018
My goodness you can learn a lot from your grandchildren. Not many years ago I could teach them a few things. It is over.
In particular, it's over when it comes to iPhone, iPad, and computers.
Today and tomorrow we are visited by Frederik and Cecilie and then Kristian came on a small visit. He is home from Copenhagen for Easter. You must always ask him when it comes to routers and Chrome Cast etc. I was really taught and now I understand quite a lot more than before he came.
I love when I feel that a grandchild is committed to making me wiser and advising me on this or that.
I have to come bach to my old story. Once I thought that when I got old, grandchildren and children would come to me while I was sitting in my good sofa in order to get some good advice.
Not so. It has not happened yet. They come to give me a lot of advice (and commands).
It's strange. I thought I know a lot.
Wednesday, March 28th 2018
I haven't got any advanced musical taste. There are only few kinds of music I like to listen to. Let me mention the most popular ones, Irish folk music, The Beatles, Kim Larsen (Danish singer), Tom Lehrer American singer), Niels Hausgaard (Danish singer) and traditional jazz.
Of these, Irish folk music is clearly number one, not least represented by "The Dubliners", a group I have been following almost since it started in 1962. And I will run far and fast to hear them singing "The Town I Loved So Well" which was the very first of their songs I heard.
Since I do not have DVDs or anything else with the group I was pleased when I found out that on my newly bought Chrome Cast I can hear and see as much I like of the "The Dubliners".
Tuesday, March 27th 2018
I got up a little early today. There was something I should have done.
Matron sat with her morning coffee in the living room. I went in, pulled myself together, and said, "Now it must be done. Let's go to the lawyer and get the divorce fixed. Preferably now."
Without lifting her head the sweet lady said that she could not since she had agreed on a shopping tour with our daughter. So it had to wait some time in the afternoon.
I could not do more.
Later in the day I read in a net newspaper that new laws have been introduced that demand a very long waiting time for divorces for married couples with children. And we have two.
Therefore, I had to tell my wife that I regretted. I would not divorce. I didn't hear any cheers.
Monday, March 26th 2018
I think it's interesting that when I decide in the morning that today I have to do this or that, painting, cleaning up, mowing the lawn etc. it often happens that it will not be done.
But if I decide one morning that today I shall ride a certain distance on my fitness bike or run a certain amount of time on the treadmill in the training center it will be done. At least, it takesa lotif it isn't.
The decision today was 20 minutes at full speed on the treadmill. It was done.
It is strange that my decissions linger.
If one day I find the explanation I'll let you know.
Sunday, March 25th 2018
I was laying happily in my bed this morning, listening to an exciting crime story on my iPhone. Everything was peace and quiet.
It was not to last.
Suddenly Matron stood in the door announcing that now we had changed to summer time it was spring. And spring meant we had to clean our entrance for old leaves and the likes.
I looked in unbelief out the window and could not track any spring which I announced. Not surprisingly, I was told I was to go out and sweep. It was spring, final.
I rushed out of bed, skipped washing, shaving and breakfast, found brush and shovel and started working.
I have to admit that the sweeping was needed - see pictures. But to claim it is spring is another matter. It's more like autumn.
I swept. But under protest.
Saturday, March 24th 2018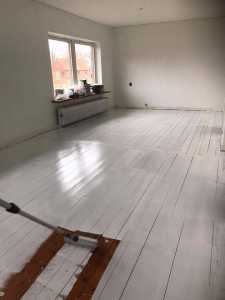 Besides the interesting visit to the hospital yesterday we also had time to visit daughter-in-law and son in their coming house. They were painting. Son Peter is a skilled painter why the tasks are primarily his.
As you can see, a very dark floor was to become white. Peter started the paint roller.
I have always enjoyed watching a craftsman performing his job, no matter what sort, blacksmith, mason, engineer, baker. Anything. Therefore, I also enjoyed watching my son painting. It went fast but was carefully done. The floor was painted for the first time. Twice more are needed - and then a strong lacquer. It will be great.
As I sat enjoying the craftsman at work I came to think of an experience about 20 years ago. I had against my will been ordered to paint our bedroom. I was not happy but painted as quickly and as nicely as I could.
When I had finished one wall afterin 3 quarters' struggle Peter happened to turn up. He was a newly trained painter then. He saw my sufferings and the result of them. Immediately he took over the brush, found a paint roller and in less than a quarter of an hour he painted the remainung three walls - and corrected the mistakes I had made. I also enjoyed watching that.
Friday, March 23rd 2018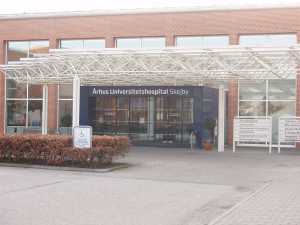 This report is going to be long. The reason being the giant hospital in Skejby, which has become even bigger.
I am there every 4 weeks and have done so for 4½ years. Always the same place.
But no longer. The warden has been moved to completely new surroundings very far away at the same hospital. At information we were told there were a little less 2 km. to the place and that it was extremely difficult to find. Because of the two reasons mentioned we were offered to be driven. We accepted the offer with thanks.
The trip started. A friendly porter was the 'driver'. He lost his way. We ended up in a basement he did not know. We drove around a bit here and there, found a lift and were going 1 floor up. The tour ended on the 8th floor. Elevator defect. Down again. Now I called the nurse I know and who takes care of me when I'm there. The phone connection was interrupted. It turned out later that her phone does not work in the new surroundings.
Now we had to go down with yet another elevator. It did not work so we found a replacement. We approached the place, we thought was the right one. The porter did not seem sure but he hoped.
We came to an automatic check-in spot. Out with my health insurance card. The machine did not work.
At that time, I was deeply confused, ready to go in anywhere. But suddenly, I saw my sweet nurse down a corridor waving and I felt safe again.
Fortunately we were driven back to the main entrance - with a new 'driver' though. He also went wrong but quickly corrected.
A lot of experiences in one day. It was actually good fun.
Thursday, March 22nd 2018
I trained today in my good gym in Hornslet.
I had no difficulty in motivating myself. The idea that I had to cancel the 2½ days' cycling around Fjerritslev, Hanstholm and Thisted in the middle of April due to expected lack of form has annoyed so much. I thought that at least I could get a basic form that allows for shorter rides. But I still miss the roads on a real bike ride. The weather does not allow an aging gentleman to throw himself out into the cold and the windy weather. I'm still annoyed, very annoyed. Contact me only if it is absolutely necessary. I am very displeased. A bitter man.
Wednesday, March 21st 2018
We have spent quite some time in our car today. Fortunately Matron was behind the wheel most of the time. That gave me an oppotunity to have a good look at cars passing us and it struck me how many cars had only one front light. That is a spreading mishap. It annoys me. Something should be done about it. May I suggest 5-10 years' imprisonment and a suspended driving license for the same period of time. Execution is probably too much.
Tuesday, March 20th 2018
I do not want to write much today. On a scale from 0-10 my mood barometer is 1½. I have not had a good day.
This morning, I had to cancel my bike ride with Brother Kjeld in the middle of April because it would be illusory to believe that I could get fit by that time. We were going to cycle arbout 250 kilometers around Thisted, Hanstholm and Fjerritslev in the north of Jutland in 2½ days. Certainly I have practiced diligently indoors but have not yet ridden only 1 mile on my bike. And it is necessary to have some miles in the legs before a ride like that.
It annoys me. Comfort is desired.
Monday, March 19th 2018
When I was a child I was always very keen when a rail car appeared. I could walk or run a long way if I heard that Silkeborg Railway Station was visited by one of them. Then, at the same time, one could look for big black locomotives that might turn up. I enjoyed looking at them and found that the smell of smoke and steam was a little exciting. I was sure I wanted to become a driver.
In my grandmother's home a very old man sometimes came with his big white, impressive beard. During his working days he had run the locomotives between Silkeborg and Horsens. I thought he was good to sit next to when he was there and maybe making him tell about the locomotives he had driven. It was not difficult. I also saw his "machines". Still something in me jumps a little if I see an old locomotive. I think I'm boyish. That's quite nice.
The rail car is photographed just outside Silkeborg (Lysbro).
The picture of the locomotive is actually one that the old man drove, and which I saw (Silkeborg).
Sunday, March 18th 2018
Yes, yes, yes. The sun has shone most of the day. Bless it. It's sooo beautiful.
But the temperature is not and it will not get much better within the next week. Still cold and windy. I am now on the verge of giving up my bike ride in the middle of April. 225 kilometers in 3 days. So far, I have not cycled even once this year because of the weather. I have been diligent in the training room and on my the fitness bike at home. But that's not the same.
My goodness I'm mad at the weather. I hate it. I would like to emigrate.
Saturday, March 17th 2018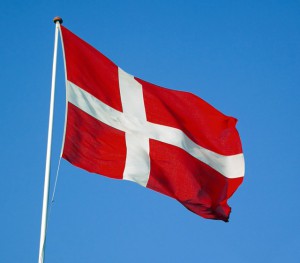 We were at Frederik's birthday today. He is 6 years old on Monday, and several parties are held for him. We were at the first. It was really nice to be with the closest family again.
Of course, the little man loves his birthday and presents. There were not so many today. On the other hand they fell in good soil. Frederik knows that by the next celebration on Monday, the number of presents will increase a lot. He does not mind.
We did not mind either that there was time to see Anettes and Peter's coming house in Aidt. It is going well ahead with cleaning and painting.
Friday, March 16th 2018
What's nicer on a very cold and very windy day than leaning back and watch a bicycle race on our movie screen like TV. It's almost like riding yourself.
The race is in Belgium and is not one of the big ones - nor is it one of the exciting races. But I still like it and learn a bit about the development of the race and riders reactions.
I have taken a look at the year's many races - and there are really many.
I can and will not watch all of them but have marked some that are a must.
1/4: Flanders around. 8/4: Paris-Roubaix. 15/4: Amstel Gold.
22/4: Liege-Bastogne-Liege. 5th to 27th May: Giro d'Italia.
7th to 29th July: Tour de France. 25th August to 16th September: La Vuelta.
These races are just a small selection of the full calendar. I will watch more if the weather does not allow myself to cycle - or Matron gets other ideas.
Thursday, March 15th 2018
Today we went for afternoon coffee with Hanne and Soeren whom we have known for many years.
Søren is my father's cousin. He and I are about the same age.
Søren was born in the poor house that I wrote a book about and that his father managed.
Every time we visit Hanne and Søren I have to go and look at a painting they have. It shows the poor house in the mid-1930s and is painted by one of the paupers, Albert Nielsen. He gave it to Soeren's father.
It's naive picture but painted carefully showing all details. I know those because I lived on there from 1943 to 1952 and furthermore also learned the history of the house since I have worked through Silkeborg City Archive's great material in order to write 2 books about the house. Number 1 was released 8 years ago, number 2 is finished but not yet published. It will come - hopefully. I only need inserting pictures.
Wednesday, March 14th 2018
Not much is as great fun as cutting the top thin shoots off a 4-5 meter tall plum tree. When it's finished, that is.
The whole operation was done with my 4 meter long telescope chain saw. It is efficient - but heavy. Therefore, I have worked in 4 stages over 4 weeks. My delicate constitution required small stages. Today it was hard for arms and shoulders - as usual. Later in the afternoon, I paid the bill in the form of a lot of pain under right shoulder blade.
I'm good at taking pain. I can withstand the worst. I suffer in silence. But I had to dance around in the kitchen while moaning and snorting from pain while Matron was watching. She was not impressed but after all asked me to take a couple of pain killers and to turn on the heat pad.
Slowly the pain started disappearing but it's not yet gone. It's a hard day.
Tuesday, March 13th 2018
In continuation of my own many visits to hospital and medical center I could now add another visit. Yet another consultation.
This time, however, I should not use my health insurance card or expect a refund from sick insurance "Denmark". Cash settlement required.
It was in Roende and the patient is black as coal, walks on four legs, age 13 years, is a bit on the fat side and responses to the name Buffy - when she wants to.
The old lady had her long claws cut and now walks much better. She took it with ease and dignity as she should being an old spinster.
Monday, Marh 12th 2018
Prepare for an ordeal - a big one. Maybe you should pick up a handkerchief. You might cry. I have got a cold.
It's not a slight twitch that no one in my surroundings will notice. No, it's a real man-cold that everyone should be aware of. I'm suffering all kinds of pain.
For three days and nights I have sputtered and coughed. I do not get much sleep and Matron complains that she doesn't either. She says I'm making an awful noise the whole night and that I ought to sleep completely for myself. Now I also had that to worry about.
Shortly spoken. I'm unwanted in my own home - at least in my own bed.
If this can not make one feel extra ill I do not know what it takes. Wonder if it will ever end. I doubt it.
Sunday, March 11th 2018
The first time in my by now long life I felt that the date of 11 March (today) was a special day, was 1948.
By then I had attended school for about 18 months and found out that it was a good day. It was a school holiday every year because our noble king, Frederik 9th, celebrated his birthday. And a school holidayday was and is a good day.
He died in January 1972 and then that day off was over. Today schools do not celebrate Queen Margrethe's birthday (April 16th). I would be annoyed if I were still a schoolchildr Had I lived in Gentofte Municipality it would have been a different matter, though. They can not get enough celebrations on Her Majesty's birthday and still all schoolchildren are having the day off.
Saturday, March 10th 2018
A well-known Danish newspaper, ATS " has come forward with a statement that I fully support. In fact, I thought about it for many years and considered telling the world about it.
ATS and I would like to abolish the concept of "Ladies' bikes". It is a sexually oppressive and makes women appear as incomplete and submissive as opposed to "Men's Bikes", which signal full control over things. Quote ATS.
It has just been "Women's Day of Combatance" the 8th of March without anyone ever mentioning the problem. A disgrace.
Friday, March 9th 2018
You have a point of view until you change your mind.
Yesterday we set up one of two just purchased floor lamps and we thought it was quite nice.
We did not think so this morning after having slept on it. We both thought it was too dark and gave too little light. (See diary from yesterday)
Then what does one do? We had bought the lamps online so I anticipated problems with the return, wrapping, etc. But after all one is still a little smart. It turned out that the company in question is located in Randers, not far away. So in the car with the two dark lamps and up to Randers and swap. We got an excellent service.
So now we have two white lamps standing where they will probably be for some time.
We hope that also tomorrow we shall still think they are nice.
Thursday, March 8th 2018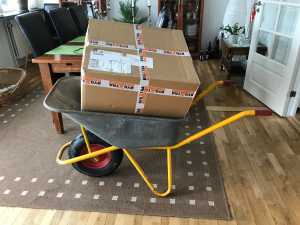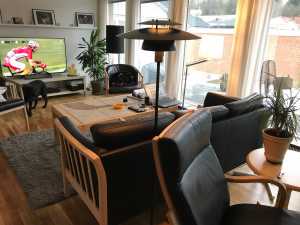 We had 2 new floor lamps today. With some difficulty the post office found the parcel. It took half an hour.
That was not the end of difficulties.
The start was good, though. A young man galantly carried the heavy thing out into our car. A nessessity. Arriving home it dawned to me that I couldn't carry the stupid parcel into the house. Too heavy. Matron showed no understanding for that. Something had to be done.
I fetched our wheelbarrow and wheeled the heavy load directly into our living room. I scored no points for that. But now it was in. Wheelbarrows in living romms are "no go".
Next problem. The lamp had to be assembled. In best IKEA-way we succeeded even if we bought the lamps elsewhere. And with a lot of luck we succeeded.
No left over bits and pieces. Further more there was light in the lamp.
Tomorrow lamp number two will be put together.
Wednesday, March 7th 2018
To my pleasure and surprise I have just discovered something in our car that we have had it for almost 9 years.
There is an oil heater in it.
You can use the remote control (picture) to switch on the heater from inside the house before start on a cold morning. What a wonderful thing. In addition, I can sit in a nice, warm cabin while Matron rages a supermarket. It may be long and cold. The heater buzzes a bit, and a nice clicking makes it a good experience. Now I can play Word Feud without shaking my fingers due to low temperatures. And I can easily manage a longer waiting time.
That it should be 9 years before I found out is not good enough.
Never mind. In our previous car, I first realized that it had a rear window washer only a short time before we sold it. We had it for 9 years.
Tuesday, March 6th 2018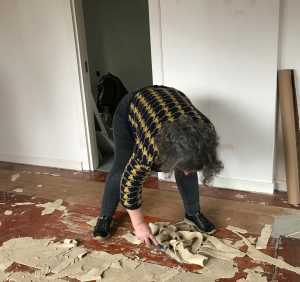 For the first time ever, Matron and I today were in the new house of Frederik, daughter-in-law and son, which they rented in the small town of Aidt a little outside Hammel.
Apart from the fact that the house most of all looked like a building site which it should for the time being it was a good experience. It's an older house that needs some looking after and it's getting it now. There are many hours of work before they can move in on April 1st. Fortunately, friends and family can give some very helping hands and we two oldies may well make us useful in a small way.
We know that they are looking forward to moving in and we happy on their behalf. It will be great.
Monday, March 5th 2018
At Studstrup we have at no time this winter had more than 1 centimeter of snow. That is very little - and very nice.
Now it is March 5th, formally spring, and then the heavens open up. Am I going out into it? No way.
I am dissatisfied. Maybe not angry - but at least disappointed. What shall we do with all the white rubbish in March? I suggest a heavy round of thaw.
What makes me mostly unhappy is that we could not get to our training in Hornslet. Are the weather gods not aware that I have to ride 225 kilometers in 3 days in April? Must have serious training.
I had to do with a heavy ride on my training bike at home. It was good but not good enough.
Sunday, March 4th 2018
One of the great pleasures we are having with our new TV is Chrome Cast. From YouTube we can download all sorts of movies, sports events (cricket), retriever trials, hunting and much more.
Among this "much more" are various films from old and new Silkeborg.
It's intereting for a couple of old Silkeborg citizens to sit and watch movies and pictures from our old hometown. In between, we may even catch sight of people we know. Today it was my uncle Svend, a picture of him from May 5th, 1945 when he together with his friend Peter Bjoernholt collected weapon from the weapon depot that my father managed at Frydensbjerggaard, our then address. I have the picture in my own album.
Chrome Cast - brave new world.
Saturday, March 3rd 2018
We have a new TV. We have an older DVD player. The two can not speak together. Something with the player having a SCART cable. The TV has HDMI. Do not ask me what all these letters mean. I can only observe they are not the same.
BUT. I can buy a connector to make it possible for them to speak together. It is available in big amounts.
Now the only snag about this solution is that the connector is about the same price as a new DVD player which can speak with our new TV without any problem.
One should probably not wonder about this but to me it is strange a small 15 centimeter connector costs the same or even more than a new DVD player. So for once my choice is easy.
Friday, March 2nd 2018
We are having an anniversary in the house today. No round figure but something significant.
Today 61 years ago (1957) at about 8 p.m. my sweet wife and I met for the first time. There was a dance in our joint sports club and we did dance a lot. But that cannot be why she fell for me. For I dance like a horse on 3 legs while she was a trained dancer with a sea of dance emblems and diplomas of all kinds. She had attended dance school for many years danceed all known dances.
I had also attended dance school but was only active during the breaks. It's fair to say that dance education was completely spilt on me. I had a hard time learning to dance. My biggest achievement was dancing the very simplest dance, the Rheinländer polka but it does not score. So it must have been something else and unknown I scored on. It was a good score, though and has now lasted for 61 years.
Bad dancers still have a chance.
Thursday, March 1st 2018
After a sudden impulse yesterday we met at 12 o'clock today with a couple of friends at an excellent restaurant in Hornslet.
Not only did we have a very fine lunch and a nice chat but we were also "gifted" with a small quotation on the menu. It's a from my old friend, Garfield the cat. He has it with temptations like I.
Read text on picture.
I often add, "There is only one thing I cannot say no to. That's temptations".
Wednesday, February 28th 2018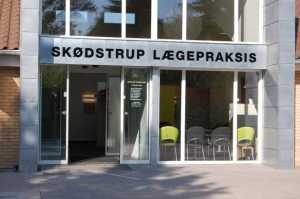 As previously told I too often visit our medical center.
Yesterday, Matron was there for a blood test (routine). Of course I accompanied her.
Today I was to have my ears flushed. It is often needed after a cold. Matron of course was there, too.
If you have never had a clogged ear, you should wish for one. Nothing is quite so nice than having your ears flushed with nice, warm water. Suddenly you can hear normally and without the blasted "clicks" in your ears when you swallow or speak. And as I frequently do both it's extra nice.
So, you just make sure your ears will block some time in the future. You will enjoy what follows.
Tuesday, February 27th 2018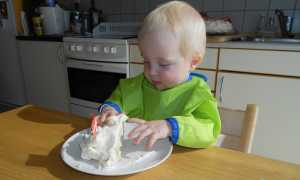 It is a well kown and old phrase that one "can not keep up with time". It is true, and its accuracy is more and more clear to one as years go by. And time does go fast which is felt more and more clearly the older you get. It's running away from one.
About 5 years ago we went to Frederik's first birthday (19th March) and on Thursday he starts at pre-school He will be 6 years old in 3 weeks. I hardly understand it but am very happy to experience it. Like all of my grandchildren, I'm happy every time I see him and fortunately, I feel they are happy to see me. Not a bad state of affairs.
Monday, February 26th 2018
My brother asked me to be at his address today at 4.45 pm. He told me there was something he would like to show to me, something he was sure would interest me. I received the invitation a week ago and wondered what it might be.
At first we had a meal at a cafe. But that was not what my brother would show me.
After eating we walked again and approached the cinema "East of Paradise". I began to understand. And quite right. I was invited to the cinema to see the movie "Darkest Hour", a film about Winston Churchill's first year as prime minister in 1940. A topic that really interests me. It's not a war film as such. Not just one war scene. But one gets an intense experience of the great state man's reflections. It was great.
PS: I have not been at the cinema with my brother since I was 10-12 years old. So that made it an extra fine experience.
Sunday, February 25th 2018
Would I like to bike 5,000 kilometers?
Yes, I would - if I had 2 years for it. If everything goes perfectly well I might make it. But two nice, warm, and non-windy summers are needed.
But 2 years is far too much. About 10 days is the norm. And no sleep. Sounds crazy and is crazy.
Nevertheless, every year a number of riders complete "Race across America".
Several Danes have participated. Especially one has been noticed, Aske Søby.
I have often been physically far out when I bike but not like Aske who got hallucinations and felt that someone tapped him on his shoulder. He saw things that were not there. He rode hundreds of kilometers with deep pressure sores on his bum. A little scary.
When I'm at my worst I'm mad at everything and everyone I meet in traffic and I swear badly.
After alle I can take a break. And I sleep all night afterwards. Aske Couldn't.
So if I'm going to cycle across anything at all it will be across Aarhus.
Saturday, February 24th 2018
Matron and I are both enjoying the fact that the length of the days has increased to more than 2 hours. It is clear daylight when we get up and just now (the time i 6.10 p.m.) there is still a bit of light outside.
It keeps reminding us that spring ought to be just around the corner even if we have been promised polar temperatures next week with wind and snow. But let us see. Meteorologists are not famous for being right.
The increasing day length also reminds us that the caravan season is not all that far away. Middle of April will be our first tour. Are we looking forward? What do you think?
Friday, February 23rd 2018
I was at an ordinary checkout at the hospital yesterday. Among other things, I told of my long order of cystitis which luckily does not bother me right now.
I'm part of a study. That's why it's nothing less than a professor I'm talking to at these checks.
Not unexpectedly, he mentioned that I must drink 1½-2 liters of liquid a day.
Since I have always thought it was WATER I timidly asked if that was the case.
"Not at all," said the nice professor. "If only it is drinkable". I cheered loudly.
In my diary on February 12th this year I made it clear that Pepsi Diet is as harmless as milk. So it might very well be that Pepsi Diet will increase its revenue significantly in Denmark.
Yesterday was a good day.
Thursday, February 22nd 2018
Promise me not to tell anyone - and certainly not anyone I know. I was in IKEA today.
The purpose was primarily to have lunch but there was an underlying subject, floor lamp. It is said that we need one.
Lunch went well, actually not bad and even at a very affordable price.
So far so good.
As for the floor lamp it was no good. Certainly the shop had a reasonable selection but they all looked a little cheap, like plastic lamps. We quickly left without buying any.
The worst thing, however, was that in order to have a look at the lamps mentioned we had to walk through most of the shop. And dictances are great. I was totally flattened when eventually we got into the car to drive home after a hard tour - with a good lunch, though. But "lampless".
Wednesday February 21st 2018
I have in my mess a very old note book. Quite accidentally this morning it appeared in a drawer in which I was looking for something completely different - which I did not find.
I turned the leaves carelessly and suddenly a quote appeared among a series of notes for my latest book, a quote that I shall remember and which I love - perhaps because it's about children.
Jean de la Bruyére is the father of the quote which reads,
"Children do not think about time elapsed or at the time will come. They are enjoying the moment, which only few of us manage to do."
And Bruyére is not from yesterday. He lived 1645 - 1697. It is well thought by a moralist from the 17th century.
Tuesday, February 20th 2018
Northwest of Hammel lies a small village called Aidt. No fewer than 269 souls inhabit the small place. It is said they are happy to live there.
Even more happy will they be early in April. Because then our son Peter, daughter-in-law Anette and grandson Frederik move to the very same small town. They are looking very much forward to the new and larger surroundings, a nice house. Until now, they have lived in Hammel.
We two old ones are very happy on their behalf and have only one problem. How do you pronounce the village's name?
The natives say [ajt] like in "eight". I thought it was ['aet] with a clear 'e' and stress on 'a'.
But what do we Studstrup farmers know about that?
Monday, February 19th 2018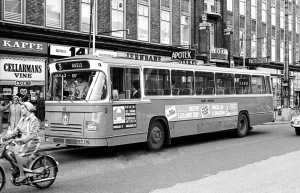 I am very busy at night these days - also last night.
In this case I attended a course or seminar somewhere in the country. I was with a bunch of headmasters from Aarhus and some teachers from my old school. I had to play truant at some of the meetings because I had to pick up people in my car which by the way was a lorry.
Suddenly I was a bus driver somewhere in Aarhus. It went well, except that all roads were one-way-traffic so I ended up at the police station. Do not remember how it ended.
Then I was out hunting. A strange hunt. A couple of my deceased dogs were there. It was a stupid hunt. We were not under 100 guns and retrievers. And we walked and walked.
Surprisingly, I was not tired when I woke up.
Should a dream interpreter among my readers I should like to hear from you.
Sunday, February 18/2 2018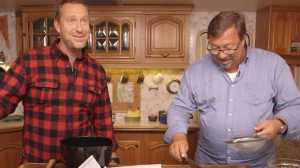 I have not experienced a lot today. Shopping in a supermarket and a good, long ride on my exercise bike.
While I was cycling I had the pleasure of watching a food programme on YouTube with 2 well known Danish bothers, 2 broadcasts with a wide variety of cooking.
I love to listen to the two talking and to watching their food art. I feel a little akin to them since I had to cook my food on the Raclette yesterday with our friends'. A good cooking program could have come out of it. No television company bothered to come, though. All channels would rather show the Winter Olympics and Prince Henrik at Castrum Doloris. Those events were obviously considered more important than my cooking. Who ever would understand that?
Saturday, February 17th 2018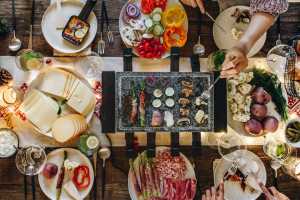 Lovely lunch with old friends. Great food - and nice atmosphere.
We got something that I in my big ignorance did not know. I do now. It is called "Raclette".
In the middle of the table is a raclette, a kind of electric barbecue with small dishes underneath.
The raclette is surrounded by a sea of different meats. You pick what you want, spice it, and put it on the barbecue or cook it in one of the dishes below. Then you eat until you faint and drink good wine or beer. I chose the latter.
I did not faint but it was pretty close. I could hardly eat anything of the dessert - only 3 plates of apple pie. I ought to do better than that.
A good day. Thanks for the good food.
Friday, February 16th 2018
The following is just nonsense. Sometimes nonsense amuses me.
I read today that the first football club in Iceland was founded on this date in 1899, ie 119 years ago. Over the years, it has won 24 Icelandic championships. Well done and a lot more than our local club, AGF.
However, I can not resist mentioning the club's name. That'd what amuses me. It's name is "Knattspyrnufélag Reykjavikur". With name like that you will not get far in the European Cup.
However, the club has started calling itself "KR".
Almost a shame.
Thursday, February 15th 2018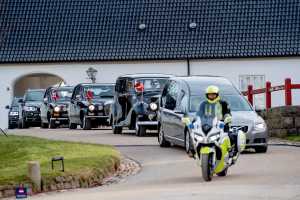 Our Prince Consort died 2 days ago. May he rest in peace. I never liked him a lot and that goes for a great number of Danes, too.
But now he is dead we must try to forget and forgive his sometimes unusual behaviour.
It was a nuisance that all Danish TV channels were full of the Prince's death and his life. I didn't follow any of it. On the rest of the chanels I could watch the Winter Olympics from South Korea - if I wished to. However, I don't like that either so I watched YouTube with all its hundreds of options, cricket, hunting, the 1864 war against Prussia, some extraordinairy food programmes and a lot more. Since it was no fit weather for man or beast YouTube saved my day.
Wednesday, February 14th 2018
It is winter holidays and we are so lucky that Frederik is visiting us again.
This morning we resumed a very old tradition, a visit "at the animals", the Natural History Museum.
Here I have spent countless hours with our own children and later with grandchildren. And obviously I haven't finished visiting the place. Frederik showed interest in the animals. And we saw them all - although some of them quite fast. Patience is not characteristic for a 5 year old. But bears, polar bears, walruses and tigers could take more than a minute. He wants to "come back to the animals" again - and he will.
What'was special about today was that it's winter vacation and day care centers and schools are closed. It was clear that grandparents stepped in. Typically, the visitors were an older couple with 1-3 grandchildren. Denmark would stop if it were not for grandparents. And grandparents must be happy the Natural History Museum is there.
Tuesday, February 13th 2018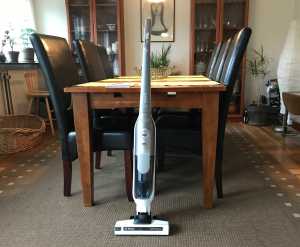 I hereby declare this house for fully mechanized. Now, nothing in electrical equipment is missing.
Just today, a battery-powered vacuum cleaner was purchased. According to the announcement, there are no limits to what it can. It just sucks like I don't know and goes close to the table and chair legs. However, you must keep pets and young children away from the suction. I do not think Buffy would like a ride through the vacuum cleaner.
6 hours charging gives a working time of 50 minutes. It only weighs 3 kilos. You do not have to stoop while hoovering - good for old backs. I saw no negative points in the advertisement.
So now we have everything - until Matronr discovers something we don't have.
May it happen late.
Monday, February 12th 2018
Until today, I had a bad habit - Pepsi Diet with all its bad consequenses including diabetes, poor health and obesity. One could hardly avoid having a bad conscience drinking it.
I do not need having that anymore. My bad habit has become a good habit. A completely new study at the University of Copenhagen shows that none of the above mentioned diseases are caused by diet sodawater.
A glass of diet sodawater is as healthy as a glass of milk. And if you are planning for a weight loss diet-sodawater is an advantage since it's without sugar.
The survey is backed by a corresponding survey from 2015.
So maybe we can now be freed of bullets fired from the anti-aspartam gurus. "It would be great," says Pepsi-Diet fanatic from Studstrup. "It would be nice".
Sunday, February 11th 2018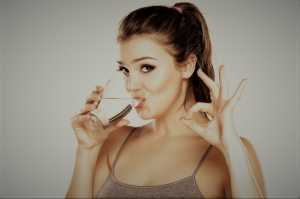 In connection with a penicillin cure, I have been told to drink 2-3 liters of water per day.
It's a serious matter. Yesterday, I managed to sink 2 liters and I praised myself for the brave effort.
Today I have reached 1/4 of a liter so I can't go to bed for quite some time.
It is a struggle to drink so much water. Yesterday I felt I was getting webbed feet. A careful inspection, however, showed that it was not the case.
According my weight I have to drink 4 liters a day. It will not happen. I do not breathe with gills.
PS: It's not me in the picture.Just to be on the safe side.
Saturday, February 10th 2018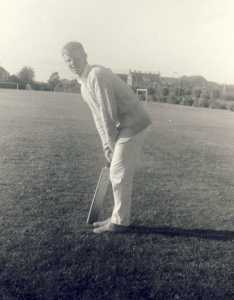 I am a hopeless nostalgic. I get all soft when I see pictures from my childhood or youth.
I got really soft when I found a picture from my very young days (17-18 years) wearing my cricket dress on an "artificial" photo. I pose for the photographer. I do not remember whom it was.
It's from Silkeborg Stadium during a match even if you do not see any players. But they must be somewhere.
I would like to tell you about the sweater. My sweet wife knitted it just before I was playing some games in England. I still have the sweater and just this weekend our son-in-law has borrowed it to use it as part of dress up for a party. The sweater is older than him. It has experienced a lot.
Friday, February 9th 2018
Today, the Winter Olympics started in South Korea. That's alright. Except that it is more than cold down there. Colder than here.
Now it's not the temperature that makes me mention the event. Once I was very keen on the various winter sports. That is a lot of years ago. Today I will not switch on our brand new TV for even one of them. I was crazy about ice hockey. Now I do not want to see it. It's boring. I loved the skiing, even cross country skiing. Today, I don't care the slightest bit about it. Figure skating makes me sickt - and has always done.
I apologize for my negative attitude to the big event. Maybe I'm just a grumpy, old man.
Thursday, February 8th 2018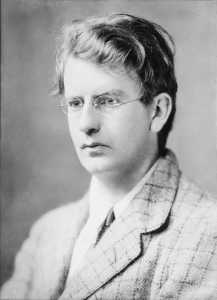 It's ananniversary today.
It's exactly 90 years since the first television "film" was transmitted across the Atlantic, from London to New York via a 6,000 kilometer long cable.
That's it, cable television already in 1928. Wie got it, only about 10 years ago. So nothing new under the sun.
According to all statements this first broadcast was due to a certain John Logie Baird, Scottish engineer (see picture).
God bless him.
The broadcast showed a woman and a man shaking their heads.
So what? I often shake my head over TV broadcasts. No news under the sun.
Wednesday, February 7th 2018
As stated in my diary of January 25th this year, I use my health insurance card more than my VISA card. I wish it was the other way round. Never mind.
Today I had to go to our health center once again. Fortunately, something quite banal but a nuisance.
I have become known up there. The secretary no longer needs asking for my social security number, she knows it by heart. All doctors who pass me in the waiting room also know me and nod recognizingly. "There he is, our best customer".
I almost feel like I were at my local pub where everyone knows me and kindly shouts "HEY" to me.
Tuesday, February 2018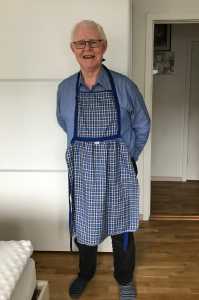 I would like to point out that playing "Robbers and Police" with Frederik is a very strenuous thing so strenuous that it has to be played in stages. Frederik and I reached 4 stages this morning.
What makes the play so physically hard is that it is a mix of running, hide and seek and stays in jail with subsequent escape from the same. Not only was I shot dead 30-40 times I also had to drag myself into prison where I rested a bit until I was ordered to escape so that the hunt could be resumed. Occasionally I was allowed to be a policeman and then I had to run around in the house to find the little robber and put him in jail.
Sometimes when I was a robber - which I was most often was I should disguise myself. Then let the little policeman pretended he did not recognize me and let me go. But as soon as I was ordered to take offthe apron the hunt was on again.
It's fun to be a grandfather - and strenuous.
Monday, February 5th 2018
When Matron and I train in Hornslet it is in a very nice teamnof elderly persons.
Today the team was expanded with one participant. He was different from the rest of the team and he significantly reduced the average age, from 75 to 55, He is only 5 years old and his name is Frederik.
Since he is on holiday with us he of course went with us. He did not mind that. With great speed and skill he crossed the balance course faster and somewhat more elegant than anyone else on the team. See picture. We oldies got something to strive for.
But then again I think he does not press the 95 kilos that his granddad presses on the leg press.
But it good fun to have him with us.
I really sweated on the treadmill, really, really. It was extremely hard to which the little man says, "What are you doing, granddad, is it fun?"
I was unable to answer.
Sunday, February 4th 2018
Just returned from a visit to a certain American, McDonald, I have to recover from the fiber-rich diet. I'm talking about a "Big Mac Bacon". Matron and I had one each. It was no culinary experience, more like a fight. But, because there is an important "BUT".
We are being visited for a few days by youngest grandson Frederik and he has made it a habit that we have a meal at Mac's. He loves it, not least the indoor playground. And what don't you do for yourr grandchildren? I would visit any Burger Bar at any time if it makes a grandchild happy. Now I have taken 4 grandchildren to various burger bars - and with great pleasure.
Saturday, February 3rd 2018
I have been taken for a ride today - thoroughly.
When Matron and I last night were making ready for bed I went into the kitchen and told the loved one, "If you serve me 2 toasted slices of black bread with cheese, a cup of tea, and a glass of tomato juice in bed tomorrow morning you will score many goodwill points ".
There was no the answer so I realized that the idea was no go.
But what happens? I wake up, lie a bit and philosophize on important subjects - and suddenly my lovely boss stands in the door with all I asked for. How I enjoyed it - and I also switched the TV on.
Shortly afterwards, she came back with a leaflet and told me the following, "I know what you must pay for breakfast in bed. There is a set of cutlery I want. It is reduced by 300 kroner and now costs 400 That is your payment".
My goodness. How naive can one be? The cutlery is now bought. 400 kroners for breakfast in bed.
Friday, February 2nd 2018
I'm reading heavy literature for the time being, exactly 4.6 kilos.
So much weighs a book I got for Christmas. It's the heaviest book I've ever had.
I swallow it with great interest. The book is a description of all the Tour de France races since 1903 when the first race was run.
I have reached to 1912. I love reading it.
My only problem is getting the book lifted from the windowsill which I use as a bedside table and over to my bed - and back again. I call it my daily "Weight Lifting".
Once I've read it it has to be on my bookshelf which will need additional support.
Thursday, Februart 1st 2018

Lunch today at a fish restaurant at Grenaa.
We were three elderly couples.
After lunch, the three ladies wanted to shop in the pedestrian street.
As a starting point we 3 gentlemen did not want to go with them.
We went to an ice cream bar in search of a dessert, a soft ice which they didn't have due to the season.
Disappointedly we had to leave.
On my way out I happened to see words "Belgian Waffle" on board outside the shop.
I quickly returned while the other two gentlemen went on.
No, no, they'd rather go around out in the cold and shop with the ladies.
I ordered and got the best ice cream I have tasted for a long time - really smashing.
However, the two renegates soon returned. They were not wanted in the stores.
On my strong recommendation, they ordered a Belgian and agreed that it was a very good purchase.
Certainly it's not the last time I buy a "Belgian Waffle" at Grenaa.
The same goes for the two renegates, I'm sure.


Wednesday, January 31st 2018

I got up this morning and went gladly to the bathroom.
The joy was only short lived - very short.
In the door Matron stood with her reproaching mine.
I feared the worst.
And with good reason.
There she stood, the lovely woman, pointing to the switch.
"See what you've done".
I carefully looked at the switch - and could not see anything.
"Look closely", was the next I heard.
With difficulty I managed to see a very small, white spot.
"Toothpaste. And you did it".
I defended my innocence - with no luck.
"You're a pig", were the finishing words.
The day could start.


Tuesday, January 30th 2018
Matron and I were in Vadum today. To the ignorant, I must tell that Vadum is a small village 15-20 kilometers north of Aalborg. We were there in a small errand for someone we would like to help.
Vadum is by no means a city. There is not a sparkle of life. In fact, we did not see a person on the streets, not just one.
I thought what the residents were doing today. They certainly were not out for shopping or walking. A young man I spoke to in the company we visited said that everyone was in Aalborg, jobs, shopping, etc.
This wasconfirmed when we went to The Aalborg Shopping Center for a little lunch. It was awfully crowded. If thospeople were all from Vadum many people must be living in each house.
Monday, January 29th 2018
The world has gone mad. Snow storm in Tehran, Iran's capital. Now all we need is a heat wave over Denmark, just 25-30 degrees for a week or so, for example next week. We could handle that.
I'm more concerned about conditions in Iran. Their insulation of houses is not made for freezing temperatures. Their water systems freeze. And I have heard that in the whole country there is not even one snow plow or just a gram of salt to spread on the roads.
I see an opportunity for exporting both snow plows and salt against us getting cheap oil. A good bargain for both parties.
Right now, the temperature is minus 3 degrees in Iran. The camels also freeze. They can not even go out into the desert. It also snows there.
Sunday, January 28th 2018
I would like it if Matron would stop her outrageous willingness to fetch a shoe box filled with chocolate residue and put it on the table right in front of me. The remains are from Christmas.
She knows that I cannot say no to such temptations. I could suggest that she hid the box and totally refused to tell her where it was - even under the threat of no more shopping trips to Germany,
Just within the latest 24 hours I opened the box so many times that I didn't feel well at all which admittedly is another reason to hide the stuff.
Saturday, January 27th 2018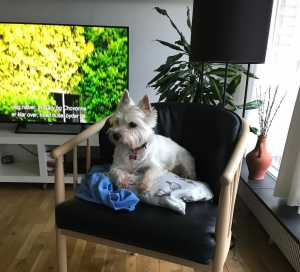 Today marks the end of Annette's, Katrine's and Kent's skiing holiday in Austria. Right now they are on their way home and just at this moment they are near the Danis-German boarder.
They have been 'blessed' with plenty of snow, in fact too much. But we know they have had some good days in the mountains with plenty of sun and snow.
It also means that we shall say good-bye to their little terrier bitch Tapsie who has been here and in between has terrorrized our old and peaceful dog Buffy. She will be relieved to see the back of the little, white tornado.
Don't fool yourselves by the peaceful dod on the picture.
Friday, January 26th 2018
I went to Randers late afternoon to pick up grandchild Cecilie who will be with us this weekend. We did not drive far untill we discussed essential topics. Cecilie has for some time been occupied by the concepts of "eternity" and "infinity". I tried a few comments but felt clearly that our granddaughter knows a lot more about the subjects than I. So I just listened, asked questions and nodded to the little I understood.
I had to admit that my abilities were not sufficient enough to understand Cecilie's otherwise very logical explanations. How nice it is to have clever grandchildren.
My contribution was limited to quote Woody Allen who says, "Eternity feels very long - especially towards the end".
Thursday, January 25th 2018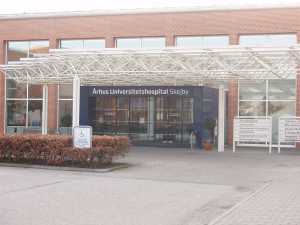 I was at the hospital this morning - a routine check that I regularly have.
Recently, I have also visited our local medical center with short intervals, stomach problems and ditto cystitis. Both illnesses dragged out. One can easily get the feeling that one's health insurance card is used more often than one's Visa card. But even if it costs a lot I would prefer my Visa card to be used more often than my health insurance card.
In addition, various visits to the pharmacy followed. Here I used both cards.
It's difficult and expensive to grow old - but the alternative is a nuisance.
Wednesday, January 24th 2018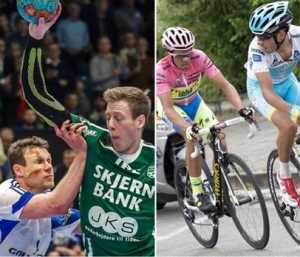 These days, life stops from 15:30 until about. 21:30 here in our house. There's handball on TV.
Matron is completely absorbed during all games and watches all of them. I do, too but that's because I'm staying in the same room as the TV set. I'll follow from a distance while doing something else, reading a bit, watching cricket on my computer or iPhone, playing Word Feud, or doing some other useful things. I do not like handball. I'm just looking forward to the cycling season will start in a couple of months. Then it's my turn to be in charge of the remote control.
In fact, it is quite fair. Matron gets her handball and I get my cycling.
And I'm glad my sweet wife, after all, likes cycling a bit more than I like handball.
Tuesday, January 23rd 2018
I took Matron to her hairdresser today. She is a sweet and friendly lady - and a good hairdresser.
While the cutting went on I was able to sit down with my iPhone, put on my headphones and watch and hear cricket from big games all over the world. Then it does not matter that the cuttting takes some time. The more the better actually.
I was so occupied that I did not even notice the clipping was done before Matron leader nudged me and said we were to go home. Surprised I jumped up and was ushered to the car. Cricket makes time go fast.
(To those of you who do not understand Danish it says "Hairdresser" on the sign).
Monday, January 22nd 2018
I escorted Matron to her optician this morning. She was to pick up her new glasses, 2 pairs.
One pair is extremely good, the other one is useless. She can not see with it. But what the hack, that's 50% success. It could have been much worse.
However, what happened afterwards was 100% success. Happened in a nearby cafeteria.
I now and then eat unhealthily, very unhealthy. Also today. I started with a "French hot dog" - lots of ketchup, a big lot. Coca Cola Diet to go along with it.
Not exactly a fiber diet but how I enjoyed it.
When my sweet wife arrived shortly after I did not want to cheat her from the culinary experience I had so I bought her another Frenchman. And since I didn't want her to eat alone - that's unpolite - I had to have another one myself. Being polite is important me. You may become full up with politeness.
Sunday, January 21st 2018
This year's first and minor walk was today. 2.1 kilometers.
Proof to the left. Not many would believe me otherwise.
I know it's not long, but hopefully it's a start on a course of longer and longer walks. I doubt it, though because I do not like walking. In fact, I'd rather go to the dentist.
Of course my sweet wife was there too and she clearly enjoyed it more than I.
I even walked from her in the final. Probably because we met a sweet lady from our street and then chatting away started. Since the worst thing that can happen to me on a walk is standing still I carried on alone after proper excuses.
The loneliness of a long distance walker.
Saturday, January 20th 2018
We were at a birthday brunch at Son Peter's this morning.
Admittedly it is 4 days before the actual birthday but it did not make the party any worse. Good food, nice people, including 2 grandchildren. I always enjoy occasions like that. Just sitting quietly there watching and listening to the family brings me into a world of joy. Of course, I can not help joining the conversation but I listen and look as much as possible. They are so sweet.
Next birthday in the family is Frederik's. He will be 6 years old on March 18th. Am I looking forward to it? Oh, yes.
Friday January 19th 2018
It's been a long time since I last went for a walk. My complacency and the bad weather have prevented it. Qualified excuses, I think.
But now it came to at stop.
On our way home from shopping Matron suggested we should stop the car a bit away our comfy couch and she would walk home with the dogs (we are presently looking after Annette's dog, Tapsie, a little easily excited Westie).
I could not get it over my heart that my favorite wife would go out in the bad weather so I generously offered to walk while my much better half drove the last piece in the car. I clearly felt the glory over my head and especially when it started raining nearly right away. Wet and exhausted I arrived home with the glory still hanging over my head - and it is still there.
Thursday, January 18th 2018
There is only one reason why I bring this picture.
It shows a scout parade on Silkeborg City Square on July 25th 1911.
The scouts are nicely lined up on the southern side of the street through the square. In the background you can see the city's church which at that time was 24 years old.
None of these facts are the reason for the image.
No, it's the fact that my dad could have been present. Without a doubt in a pram since he was only 1 month old. I do not see any prams, though.
I also do not think he would have been pleased at being there. The scout movement was not his cup of tea. He was more happy with cricket.
Wednesday, January 2018
We are fortunate to have an excellent banking adviser. We both trust him.
We visited him today for advice on where to place our huge amount of money. The kind man suggested that under the pillow would be appropriate. There would be plenty of space.
After that we could talk about another small topic, namely that within 2 years we might sell our house.
Nothing is certain. We just wanted to hear what to be aware of. And that was quite a bit. We learned a lot about types of mortgages and the likes. We learned a lot.
It is unbelievable that even if I - despite trust - still approaches my bank with fear. I'm always afraid that even the most trustworthy adviser suddenly takes a piece of paper out of his drawer, cleares his throat, and says, "There was just that account we have to look at. It does not look good."
Fortunately, it did not happen and I know it will not happen. Only fools do not fear their banks.
Tuesday, January 16th 2017
Today I read that the large wind turbine company Vestas has asked all its employees to always reverse their cars back in the boves at the company's parking spaces. That sounds right to me since I've made several dents after a frontal parking. Last time was disastrous. I'm still looking at a big dent after a frontal parking, I reversed into a much larger car. And after 4-5 dents from reversing my insurance company will not pay for any more accidents. That's a a bit reasonable.
So from now on you will see me reversing around in parking lots and gently reversing into a space. It's much easier to get away from there afterwards and maybe I could avoid more dents.
Monday, January 15th 2018
I had a very good afternoon yesterday. Extremely good.
Since I learned how to use "You Tube" on our new TV I have watched a bit of cricket. Yesterday it was cricket gallore.
I happened to find the first Ashes Test at Trent Bridge 2013. I watched 1 hour's extract from each of the 5 days. A very exciting game. England won by 14 runs. I did not remember the result so for me it was still a cliff hanger.
It made it all the more interesting since in 2006 my brother and I saw a test, England vs. Sri Lanka, at the very same ground. England lost. Still I've got good memories from the game - and the stay at Nottingham.
Sunday, January 14th 2018
Matron and I have now booked our summer holiday - and not without difficulty.
Rarely have I made so many mistakes. I corrected them one by one but the poor man at the other end must have thought he was in contact with a 100 year old who did not know what was up and down. I made mistakes in pitch number, arrival and departure up to several times. There had to be 6 different emails to get everything in place. But what the hell? I am in fact soon 100 years old - and looking forward to the holiday hoping that time and place will be correct when we arrive.
Saturday. January 13th 2018
I have to continue the saga of our new TV a bit more. I have found an opportunity that I didn't know existed.
I can speak to my remote control, and it does what I'm asking it to do. I have called on Matron to follow the example of the remote control. And it does not talk back, either.
When the small lamp at the top of the center lights up I can say what I want to watch. Isn't it just amazing?
Anyway. I only have to say a word or two and I can watch it on the screen. Today, for example, I said "Tour de France", and bingo - there was Tour de France on the screen.
Often I'd say "cricket" and then I watch cricket. That's great.
Wonder what happens if I say "sissy". There will probably be something about me.
Friday, January 12th 2018
No tree grows into the sky. I realized that today.
Proud of yesterday's success in connecting Chromecaster to TV I sat down with cake and a good cup of tea. I wanted cricket on my TV.
It turned out to be a disappointment. Nothing worked. No cricket on the screen, only a useless small one on the phone. I had to work my wonders. I had to fix it. But no. Daughter Annette, tried to help on the phone. But at that time I was so confused that even Bill Gates had given me up. No succees.
At this critical moment granddaughter Katrine who was visiting mum and dad offered to drive from Hornslet to here to solve the problem.
Why wasn't I surprised when she fixed it within a minute or so?
Thursday, January 11th 2018
I have been clever today and solved a task that I considered being too hard for me with my non-technical brain.
Yesterday I spent a lot of time trying to buy a so-called Chromecast. To the ignorant, I want to tell that it's a small gadget that connects our new TV with our iPhones and laptop. So now I can see lots of criket.
I did not manage to find a Chromecast yesterday why we started this morning towards Tilst where we knew there were some. We did not reach that far since Annette's, our daughter called us for another reason and when she heard where we were going she told us to stay at home because our super-new TV has Chromecast already. 320 kroners saved.
Then my skill. The Chrome-thing was to be connected to our iPhone. Many buttons should be pressed. I succeeded and everything now works.
I'm very proud, But I send a humble thank you to Annette for a long talk on the phone.
Wednesday, January 10th 2018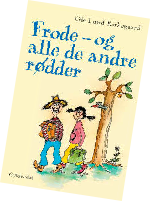 I have always with great pleasure read aloud for our grandchildren. It is extremely important for children, for their development. I do not read anymore for the 3 of them, they are all about 20 years old and would probably object that I should start reading for them again.
On the other hand, Frederik (5 years old) is very pleased that the tradition is continued.
I had the opportunity of reading aloud for the little boy last night. It was a book by a well known and unorthodox Danish writer, Ole Lund Kirkegaard, "Frode and all the other naughty children". I read chapters 7 - 10. Quite a bit.
How nice it was to notice how engaged he was. We talked a lot about the story and about the pictures. I think he enjoyed it as much as I did. And that's a lot.
Tuesday, January 9th2018
We were at an optician today for Matron to have her eyes tested. I do not know whether it's a coincidence but it's my experience that once you get to that point it's 100% sure that a change in sight causes you to invest in new spectacles. Thus also today.
For a big pile of money, the sweet lady can now look forward to getting new glasses at the end of the month - and they are already paid. No waiting for the pickup. You'll pay here and now.
I'm sure the glasses will look good on her.
Monday, January 8th 2018
Matron and I were in Bilka just around lunchtime today. In addition to traditional purchases, the sweet lady wanted to acquire new glasses at the nearby optician to where we went first.
Then we split into two teams, Matron in the store and Yours Truly in the cafeteria.
Here I ordered a so-called "French Hot Dog" only with tomato ketchup and a message to the sweet young woman behind the counter that I wanted plenty of it. I did get plenty. After having consumed the thing with a Cola Diet by my side I happened to remember that a French hot dog has funny nicknames. I googled them and found the following "Indians in sleeping bag", "Bald Frenchman in sleeping bag", "A mummy in sarcophagus" and some less urban expressions that I shall keep to myself.
It was very educational. You learn a lot by eating. That's why I am so extremely clever.
Sunday, January 7th 2018
Matron and I were in Hornslet today to shop for daughter Annette who is not quite well.
Before we went to the supermarket we talked to her about what to buy for her lunch. It was hard to decide. We therefore agreed to call Annette on Face Time and show her the options when we ere at the store. We did and we bought what she wanted.
It sounds like the most natural thing in the world. Millions of people do it every day.
But while I was filming and talking with Annette I came to think how impressive it really is. With a slim, small device, the size of an iPhone, I can see and talk to our daughter and she can get what she wants - without leaving home.
I probably should not be impressed. But I am. I'm also glad that I have not lost the ability of being impressed.
Saturday, January 6th 2018
It was cheerful, joyful, a little unrestrained but first and foremost cozy to have lunch with Brother Kjeld and sister-in-law Dorthe at Ebeltoft. Good food and 10-15 different kinds of snaps, in mini bottles though. There were many bottles - and a few big ones. We had a great desire to taste all of them in which we succeeded. All small bottles were emptied. Complemented with dark beer and Coca Cola it became a good afternoon. It was intoxicating and I was pleased to note that after a long time of suffering from various illnesses I could once again indulge in the enjoyment of alcohol.
Like my old and unfortunately late, dear friend, Leo said, "All fun without alcohol is false."
Friday, January 5th 2017
Oh dear, oh dear. This is not an easy one.
Yesterday I unfortunatly told a moving story about my last working day at my old school. I thought it was today, 5/1/2005, 13 years ago.
I was wrong. The old "brain" has a temporary break. I left on January 28th 2005.
How I could think it was january 5th I simply can not explain. It must have been what you in the computer world would call "Fatal Error".
On the other hand, I promise that on the coming 28th of January I shall not write a word about it. It would be rubbing salt in an open wound.
I have red ears. It's a little more than embarrassing.
Thursday, January 4th 2018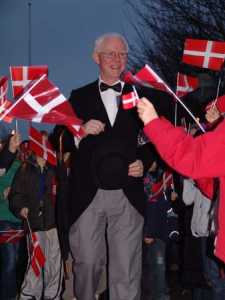 Tomorrow it's 13 years since I stopped in my job as administrative manager at Jellebakkeskolen in Risskov. Today it is called Ellevangskolen because it was merged with another school.
I had a wonderful job surrounded by 800 children and 100 colleagues. I could not wish for a better environment. A varied and busy job.
Just after I stopped, I missed the whole thing wildly. Of course, it is not so much any more although I still get a soft spot when I think of the many good days.
I no longer visit the school. I do not feel unwelcome, but more "irrelevant". I do not know a lot of the staff and everyone is busy in their jobs.
In no way would I have done without the 34 years at the school.
Wednesday, January 3rd 2018
A big day with big TV, 55 inches which is now mounted and upgraded thanks to son Peter, who knows how to do it. How nice having children who turn up when their old parents must acknowledge their incompetence. None of us could have done it at all.
And what a great experience it is to see a huge and completely clear picture. I can not help thinking of our very first TV, a 17 inch black and white screen with a lot of interference and a hopelessly blurred picture. It was 1960.
I know I'm a television addict so our new TV is just me.
I can not wait to watch the first bicycle race and the first football match. I have already watched a nature programme. It was fantastic. We are looking at a bright and clear future.
Tuesday, January 2nd 2018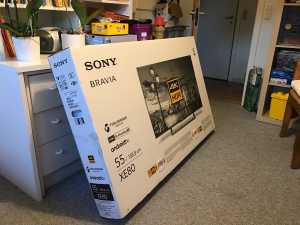 Matron and I did a bit of shopping this morning. The purchases did not last long since we were to have lunch right after. They were done in 10 minutes.
They were expensive 10 minutes. We bought something enormously big and furiously expensive, even though it was reduced by 2,000 kroners.
We bought a 55 inch television that will fill the end wall of the living room completely up.
Now life is worth living. Think how cycling will be clearer. Now one can easily see if the riders have shaved their legs. The landscapes become even more beautiful and in football matches the ball becomes twice as big as before. I did want to buy a 60 inch TV since our daughter just bought two of them. But here my natural brake pad worked. After all one is a bit of a miser.
Monday, January 1st 2018
Welcome in 2018. New Year's Eve is over. We enjoyed it, Matron and I all alone.
I can not help thinking of the many New Year's Eves I've experienced. The first one was Tuesday, 31st of December 1940. Denmark was occupied by Germany.
I do not remember much from that New Year's Eve but I knowi I was there, 6 weeks old. Later, I remember more New Year's Eves although some of them are not quite clear due to a bit of alcohol. Shame on you, old man.
It's been a total of 78 New Year's Eves. I hope for many more - and preferably like yesterday.
1940, my first New Year's Eve, was the first time a prime minister held a New Year's speech to the whole nation. Thorvald Stauning, social democrat, got the credit. It was a radio speech which was lucky since one can hardly say he was good looking.
As soon as he finished his speech we got the coldest ice winter in man's memory, temperatures down to -31 degrees, but surpassed by the next winter.
Sunday,December 31st 2017
My main task today is to wish all my readers A Happy New Year. It would please me if it becomes really good. There is nothing like a good year - all in all.
I also have to thank my many readers. They are the reason I'm going on writing - at least for a while.
226,665 clicks on my website in2017. That is an average of 620 per day. I am proud. All in all 1,445,578 have been in since January 2006.
Thank you to all who show interest. Happy New Year.
Matron and I will celebrate New Year's Eve alone wearing very casual dress, jogging suits. But of course I will hold my new year's speech just after the Queen, and I think I have more important things to say than Her Majesty - also wittier.
Saturday, December 30th 2017
I already feel spring coming. Yes, it's early - but nice.
The reason for my spring sensations is that my kind brother Kjeld today invited on a bike tour of Zealand in April. We will cycle around a few of the many lakes in North Zealand. I shall be looking very much forward to that.
BUT, because there is a "but". And that's a big one.
Last year I managed to ride only a measly 403 kilometers. Worst ever. Used to be 2,000. Motivation was lacking and the weather terrible, mostly of the first. The fact is that I'm going to work hard before I shall go to Zealand. I shall give my very best. Train extra hard in the gym and cycle out as early as possible in the spring.
A ride like that with my brother is a good motivation for being keen on biking again. That would make me a happy man.
Friday, December 29th 2017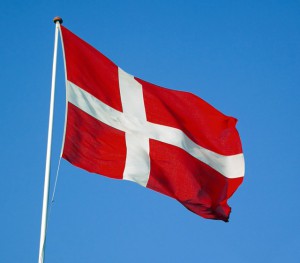 Today my sweet wife and I celebrate our 55th wedding anniversary. A lot of years, wonderful years. When someone sometimes admire us and talk about the many divorces that are in general we always say that we do not throw away we repair. I like that expression.
Of course the day will be celebrated. Our good son-in-law Kent is 50 today and we are invited to a party for him.
Of course, nothing must be taken from his celebration, not at all but Matron and I may well - just quietly - think it's our day that is celebrated. One is always a bit of a scrounger - or?
Torsdag 28/12 2017
I need a haircut. So immediately in the new year I must book a time at my ever faithful and talented hair stylist.
She is expensive. She has cost me a lot of money for many years even though the expenses do not have anything to do with the hair cuts. On the other hand, I have never had to drive far to have it done because it is all done by Matron. And I'm very pleased with that.
I think she cuts me me very nicely and at the same time I can enjoy the amount of money I am saving.
A cut at a hairdresser is around 225 kroners.
Twelve times a year it gives 2,700 kroners. The sweet lady has cut me for 35 years so in today's currency I will have saved 94,500 kroners.
That's something after all. Wonder if they should have been taxed?
Wednesday, December 27th 2017
Yesterday I wrote that Christmas is over. It is. However it returned for a while today.
After a nice lunch with Matron's wonderful homemade tuna salad she asked if we shouldn't have a small portion of rice pudding, rice with whipped cream an almonds with cherry sauce - surplus from Christmas Eve. I'm known to never saying no to rice pudding. And well I did not. It tasted perfectly well so I happened to eat 2 servings. Alone for the sake of this wonderful pudding Christmas might last much longer.
I also love eating it in the middle of summer.
Tuesday, December 26th 2017

Is Christmas over today? A lot would say NO, not until Holy 3 Kings on January 6th.
Othes would claim that Christmas lasts til Easter.
There may be other suggestions.
In our house Christmas is over today. Out went the Christmas tree, down went all Christmas decorations so now our living room is back to normal.
It's not because we are fed up with Christmas - the point is we do not want to become fed up with it.
Now we can be looking all the more forward to taking all the stuff out next year.
Happy "After Christmas".


Monday, December 25th 2017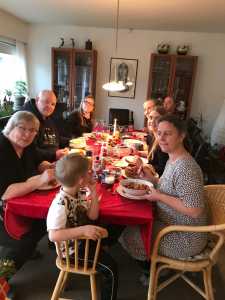 After one of the most beautiful Christmas eves you can imagine Matron and I today are going to relax. We do not plan to do anything, except moving from living room to kitchen and back again when we want to eat and carry empty plates out. For eat we must.
The menu is tempered duck and pork and rice pudding, surplus from yesterday.
The evening was so beautiful, like a lovely dream. Everyone was happy and cheerful and ready to make it a beautiful family Christmas Eve. Not least I enjoyed it. I get very soft when we are all gathered here. We missed Amalie and Kristian, though.
Finally, I must not forget to tell that my sweet wife's Christmas dinner was absolutely perfect.
I'm writing "Christmas Eve". But the truth is that we start eating at 1 o'clock p.m., go for a walk, dance around the Christmas tree, share presents and chill out till about 9 o'clock p.m. Then the guests quietly start leaving. It all gives a quiet Christmas celebration.