Diary part 22 from April 12th 2017
Saturday, August 19th 2017
For the first time for a long time I actively participated in dog training today.

Peter's young dog Tjalfe should must used to the fact that there may be other dogs present during training.




That's why I brought old Buffy and very old Sydney as disturbing elements.

The two old dogs got a lot of retrieves while young Tjalfe just had to sit and watch.

He did fine even if it was clear that he would like to join.

T

hat was not the idea, though.

Later he got some retrieves and finished in good style.




I enjoyed being active in dog training even if it was a bit hard.

Something happens inside me when training dogs.

After all, it has been a part of my everyday life since 1975.
Friday, August 18th 2017
Having just returned from a week's holiday in the caravan with a couple of friends I have to send a warm thought to the male part.

Not that I have anything against the female, part it was just the man who, in the given situation, helped save our holiday.




Arrived at the campsite we found that our water pump in our caravan did not work.

,That

was a job for the gentleman.

He is a former electrician.




The next day a new pump was purchased and my kind electrician friend installed it in a short time.




What a relief.

Always bring an electrician on a caravan trip
Thursday, August 17th 2018
I would like to remind you that from Saturday, August 19th and the coming 3 weeks there will be no easy contact with me in the afternoon.

Nor in the morning for that matter.




On Saturday this year's edition of La Vuelta 2017 will start, the year's best bike race, I think.




It will be shown mainly in the afternoon.

In the

morning I shall rest and sleep after yesterday's tough stage.

Therefore, I am easier to b contacted in the evening.




I am very looking very much forward to the race and Matron's delicacies.
Wednesday, August 16th 2017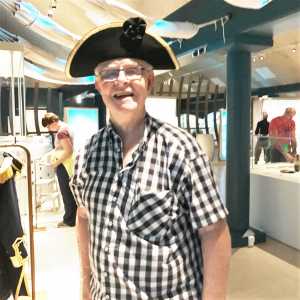 Today we visited a very interesting museum at the west coast. It showed a lot about 2 English men of war that stranded on December 23rd 1811. Out of 1.500 sailors only 17 survived.
The ship's names were "HMS St. George" and "HMS Defence".
I couldn't help dressing up a bit and tried to pose as an English admiral. Most of you will know I'm not - even though I've got a medal from Her Majesty the Queen.
My problem is that I don't know where it is.
Tuesday, August 15th 2017

Just now we are "residing" at our favourite camp site in northern Jutland.
We are really enjoying ourselves with friends in the absolutely beautiful weather.
There was however one snake in Paradise. Our water pump refused to work. Five days without water seemed unbearable.
Fortunately our friend i an electrician so he fixed it in no time. It's godd to have an eletrician among your friends.


Monday, August 14th 2017

I'm sorry to tell that I cannot write my diary today. I'm much too tired so that anything I might write would be miserable.
And I don't want anybody saying that it would have been miserable anyway.


Sunday, August 13th 2017

It is harvest time.

Farmers are busy almost 24 hours a day.




It's also harvest time here, tomato harvest.

But no rush busy.

The present yield is one mini-sized tomato.

We shared it for lunch.

That was that meal.

Starvation is knocking on our door

.




That is why we sit excitedly waiting in front of the two tomato plants awaiting another tomato to blush.

Obviously we shall have to wait long.




We can not even get anything in the potato field.

It is non-existent.

Accident with growth over the last 2 years.




Note the picture.

The piggy bank is a symbol of the money we do not have.

It's all not easy.


Saturday, August 12th 2017
I could not sleep last night - at least not after 3.30.

It did not bother me.

I was just rejoicing how well I amt.

All was nice and quiet.


But then things started happening.

I fell asleep again at 6.30.

In that sleep I had an anxiety dream I did not like.




I was elected for the Danish national cricket team and played on one of the major grounds in London, The Oval.

See picture.




My main problem was

that in my dream I was 76 years old and as stiff and clumsy as I am now.

I could not run, not catch, was in the way, and tumbled around in front of thousands of spectators.

It was more than embarrassing.

Who the hell elected me?
Friday, August 11th 2017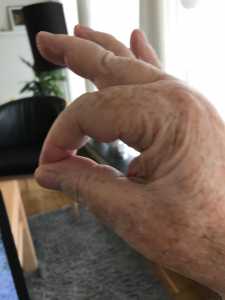 Just look at the two fingers.

They are mine.




They are not a symbol of anything.

Just the result of my lack of dexterity.




The fingers are glued together.

In a vain attempt to glue two, plastic gadgets together I got glue on my fingers.

And that was it.

I could not possibly pull them apart.


Loudly shouting for help in my

distress and for acetone I ran in.




Only when the fingers were thoroughly poured with the highly smelling fluid I could part them with strong violence.

What a relief.

I already saw the emergency ward in front of me.




Life is after all good.
Thursday, August 10th 2017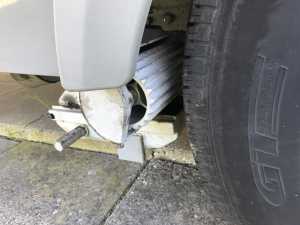 Look right at the picture.
Note the small round thing just in front of the tyre.
It's a new roller for the mover, the one that makes the caravan slowly move without our pushing it. We are too old for that.
Today we were today ay Hedensted to have two of them fitted since the old ones were worn out.
Unfortunately, no one in Århus could do that repair.
We were met with excellent service and friendliness - and timely precision.
So even though we drove almost 165 miles to the workshop and back again it's probably not the last time we shall go there for possible o
ther repairs.
Wednesday, August 9th 2017
T
oday I said good bye to "Andy Capp" the old cartoon.
When I was much younger I found him funny with his chauvinistic behavior.

But not anymore.

However, he can still bring a little smile to me.

I read Andy Cappl in large quantities.


The final good bye was

a visit to a recycling shop where I delivered a very large plastic box filled with, in particular, Andy Capp booklets.

It was heavy.

But luckily there were wheels underneath.




To my surprise, the shop was very pleased with the booklets and thought that many would be interested in them. Bye bye, Andy.
Tuesday, August 8th 2017



















It has been a very good day.
With the help of friends we got the gutters sealed 3 in different places today.
They have dripped for a long time.
Furthermore, the same friends began setting up vertical blinds in our conservatory and were half finished by evening.
We think the room looks like a million and are looking forward to all the blinds arel set up.
It's good to have skilled and helpful friends when you're a hopeless craftsman yourself.


Monday, August 7th 2017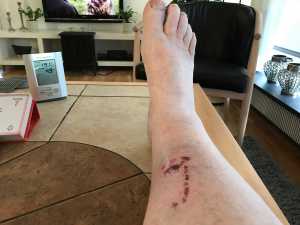 I've got some compassionate questions about the gross lesions on my shins, the injuries I got at my standing crash with my bike the other day.
I thank for the empathy.
However, Matron has not shown any great compassion.
She stated that her wounds from her recent fall were worse.
I can not disagree more.
As an evidence that the healing is slow I bring a picture taken 10 minutes ago.
It's not for kids and delicate adults.






Sunday, August 6th 2017
Certainly, this is a news from yesterday.
But I have to mention it.
A few days ago my sweet wife mentioned she had read about a pie. She wanted very much to make for us.
She did yesterday.
Oh what a delight.
Never before have I had a pie so good.
I'll not talk about the recipe because I do not know it. Only I shall mention that oatmeal is part of it plus some cheese.
It was sheer delight.
I was allowed to eat the rest for lunch today.
2 good days.
She makes good food.
Saturday, August 5th 2017














It was a lovely but dramatic day.

Brother Kjeld and I cycled together for the first time this year.

He is recovering from an operation.

So it was not a long nor a fast ride.

On the contrary.

But now we have quietly started.




Drama occurred when we discovered that cricket was played on Aarhus Cricket Ground.




We rode in there just beyond the very few spectators.

I stopped in front of them and somehow I managed to fall off my bike and hurt my shins against a pedal.

Wild resurrection and many helping hands.

It was bleeding heavily.




Fortunately, the canteen managerin was ready to help with washing and plastering.

She told she used to work at an emergency room and she had seen something much worse.

That I did not understand. I thought this was bad.


Friday, August 4th 2017
It was a great effort.

My sweet wife and I today cleaned up in our shed.

A

fter a cautious start a couple of days ago.

She is tough.

What should I have done without her?

Just see the pictures before and after.




We both believed everything could be done in half an hour.

But no.

It took 2½ hours of hard work.

Now, various recycling stores and landfills will be filled up.




Among many things we found a fruit cutter, a camping carpet and a

bicycle bag that we had forgotten existed.

But neither of us can forget our aching backs.


Thursday, August 3rd 2017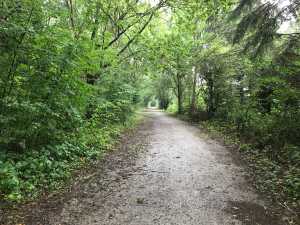 A few hundred meters from our address we have a nice, little forest.
For the past 48 years we have taken countless walks in it and trained dogs almost as many times.
It's in every way a plus to have a forest so close.
All newcomers call it the "Forest".
We do not.
We call it "The Field." The reason is, of course, that when we moved to here in 1969 there was not a tree. It was a completely bare field. I've never seen anything being planted up there besides a few birch trees so everything is given by nature
.
We went for a walk there today between 2 showers.
It was green and fresh.



Wednesday, August 2nd 2017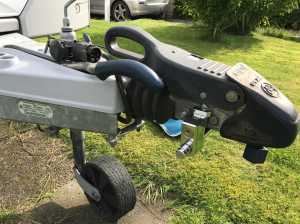 The best memories will remember that on July 26th I wrote about our concern of a possible theft of our caravan because a couple of foreigners showed a little too much interest in it.
They photographed it.
We hurried to turn the caravan.
Now it is back in its usual position.
We have dared this because we this morning acquired a safety lock of the solid sort.
Now I'm looking forward to seeing the caravan thief who can open the lock.
Explosives must be used.
Tuesday, August 1st 2017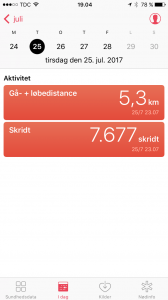 I did not know.
But now I do.

In my iPhone I have an app with a pedometer.
Without knowing it, it has carefully counted my steps since new year and measured the distance I've walked.
I almost feel I have been spied upon.
But the fact is that I walk quite a bit more than I thought.
No wonder I've lost 10½ kilos.
I have got the habit of reading the "machine" every day.
It varies between 2 and 6 kilometers.
I'm pleased with that.
Attached measurement is from 25th July.










Monday, July 31st 2017

After 3 weeks' break I started again today in the gym.
It felt good even though there was more resistance from muscles and bones than usual.
Strength training is good for me.
I feel my muscles grow - and that's good.
I only have one problem.
It does not help my condition.
I still have trouble biking more than 40 kilometers.
Something needs to be done.
That's why I have arranged a meeting with physiotherapist Allan who himself is a keen biker.
He must share his knowledge with me.
He must teach the blessings of the interval training.
Why do I feel it will hurt?


Sunday, July 30th 2017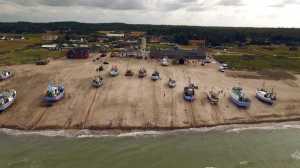 They have a problem in Løkken, I read today. A small town at the North Sea.
For 60 years, a company with a wheeled loader and its own trucks has removed sand from 500 meter beach so that tourists, fishing boats, surf school s and locals can come through.
The company has made it free for local authorities against the right to sell the sand.
But no longer.
The Coastal Directorate has banned it.
The sand must stay where it is.
It is raw material recovery, they claim and that's forbidden.

Now fishing boats must be pulled through the deep sand up on the beach.




Well, let this unreasonable fact be as it is.

What surprised med is that the company mentioned is called "Brothers SAND".

That was a good one I thought

.

Brothers Sand remove sand and sell sand, and it is quite true.




Saturday, July 29th 2017

Everyone complains about the summer we are having - with good reason.


I heard it's the worst summer since 1979. It's a long time ago.




We have not had a single summer day.

We have not had cushions on our garden furniture yet.

We have not eaten a meal outdoor.

There has not been a single swimming day so I have not swum one meter.

(Usually I don't, anyway).




However, now it's going to shift. I hear that

o

n Tuesday it will not rain and temperatures will reach enormous 22 degrees.

It's on with cushions and sun cream.


Friday, July 28th 2017

When can I stop being amazed?
This morning I wrote on Messenger with daughter Annette who together with her husband vacates and bikes in the Italian mountains. In itself fantastic.
When I finished my message I happened to se an icon showing a camera in the top right corner.
I did not know what it was but still I pushed it.
And wow, our sweet daughter and son-in-law were on the screen.
Oh boy.
What a lovely experience.
And we talked for a quarter of an hour and enjoyed the sight of each other.
How nice. At least
I enjoyed it.
I am still very impressed when I can sit in Studstrup and see and talk to our daughter and son-in-law in Italy.
That's amazing.


Thursday, July 27th 2017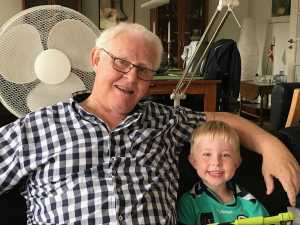 We have little Frederik (5 years) for an overnight stay.
We do not mind.
He is good at playing and playing with and there is life around him.
That he is a sweet and loving boy also counts on the plus side.
A visit by Frederik also means a trip to McDonald's.
Everything else is unthinkable and of course we have to keep up with that.
Then my anglofile grandson wants "one plain burger, french fries, ice cream, and a toy", as he says in perfect English.
He is heavily influenced by a very anglofile family.




Wednesday, July 26th 2017

One would think the world is upside down.
We had to turn the caravan around with the hook lock right up to the wall and the rear end facing the street.
Reason: Yesterday two young foreigners showed great interest in it.
They even stood on our lawn photographing it.
They were observed and hustled away.
Certain precautions have been made to make it very difficult / impossible to remove it.

It's top frustrating to have to do things like that.
I'm getting angry.


Tuesday, July 25th 2017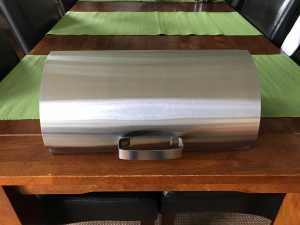 In own judgment I deserved a bravery medal yesterday for my war against North German supermarkets.
It should be two now after my heroic efforts today in IKEA.
Quite voluntarily, I offered to take my sweet wife to the above-mentioned war scene because she wanted an "old-fashioned" breadbox.
Previously I lost my courage at the view of a visit to this war scene. I really pulled myself together and without being asked went to war.
It was a tough fight but we walked out victoriously.
IKEA is a mine field.


Monday, July 24th 2017

Under the leadership of my local commander, Matron, we have today raided two supermarkets in Germany.


To my surprise, we both were unharmed after the raid although our respective bank accounts bleeded badly.




Of course I was the footsoldier who had to carry the many items out to the car and pack them tightly.

I've tried it before but never before was it as strenuous as today.

It really dragged the power out of me.

When I stood by the cash and had to pay the ransom to the always demanding cashier I was close to fainting.




It got worse when I filled the car up.

Just look at the pictures.

All was packed and I had to rest on my good hunting chair which I always bring to supermarkets.


Sunday, July 23rd 2017

I have no plans of watching the Tour de France next week.
The reason is simply that the race ends today.
Right now I'm sitting watching the last few laps at the the Champs Elysees.
Some think they are exciting.
I think they are boring.
But never mind.
Now I have followed most of the race for 3 weeks, and then I want to watch the last few minutes as well.
I just turned on the TV.
Then afterwards I shall sit down and quietly wait for the start of La Vuelta (Round Spain) on August 19th.
It's going to be a long wait but from today we have restarted our plans to clean up everywhere, inside and outside our house.
We started today with our utility room.
"That makes time pass quickly," Matron claims.
Think of me.
Send me compassionate thoughts.


Saturday, July 22nd


Little Frederik and family + 4 more family members have been "on Sweden", as the little man says.
One week in a primitive cottage far out in the birch forest.
No running water, therefore no flushing toilet or the daily shower.
A little away was IKEA, even the World Group's headquarters.
That was the rescue as far as the use of toilet was concerned.
Not everyone is fond of a primitive toilet bucket that has to be emptied several times when there are so many people present.
And here IKEA comes into the picture.
There are a number of ordinary and clean toilets in the store so some of the family members had 2 regular trips to the store.
There was a "morning ride" and the critical "evening ride" - before 8 p.m.. Most often they arrived in time.


Friday, July 21st 2017

When I was young I occasionally dreamed of becoming a journalist.
I wrote small sports reports to Silkeborg's 2 newspapers for line payment.
And it was really good fun.
However, my destiny was turned in a different direction, and that has not been bad either.
Have I regretted?
Well, not seriously, especially when I think of a quote by Soeren Kierkegaard who did not like journalists, "If I was a father and had a daughter who was seduced I would not give her up but a son
became a journalist I would consider him lost."










Thursday, July 20th 2017

I was at the dump today - for the third day in a row.
Most of the garbage was from hedge and other trimmings from the garden.
I can confide to everyone that I was not the only one with that errand at the dump.
It was quite unbelievable how much people have cut off their hedges.
Huge heaps of hedge cuttings were piled up.
A large bulldozer had squeezed the green stuff against a wall to create more space. Because of the many cars it was hard to find space to reverse in.
But thanks to my ability to reverse with a trailer I succeeded.
It was with a sigh of relief, I could declare hedge trimming of spring 2017 for finally finished.


Wednesday, July 19th 2017

Our prime minister, Lars Loekke, today honored the Tour de France with his visit at the 17th stage.

I think that's good because he wants to help the Tour to start in Denmark in 2020 or 2021. It's a good and Christian deed.




He also had the opportunity to meet with the newly elected French President, Monsieur Macron, who happened to be there.

I know that Lars Loekke is a keen cyclist.

Fx h

e has

cycled to Paris a couple of times.

I do not know if Monsieur Macron has the same interest.

At least it was not cycling they talked about, but taxes.

It makes me uneasy w

hen politicians talk about taxes, usually it means there is only one way - up.


Tuesday, July 18th 2017

Mowing the lawn, helping a bit in the kitchen and clearing the table was my work program today.
We had invited good friends for lunch.
The menu was simple, fried pork with potatoes, white parsley gravy.
We knew from earlier that our friends are happy with this course, the Danish national course.
I allowed myself to be skeptical for it has never been my favorite dish.
Somewhat not pleased, I did take a small portion and to my surprise it was alright.
So I had to have a little more.
That was also quite good.
But the dessert was superb.
Ice cream with various accessories.
Then I had no problems with eating.
Bon appetite.


Monday, July 17th 2017

Today's job was emptying the compost barrel.
The assignment was voluntary.
It is demanding as the darkened stuff is heavily soaked by a manure-like, smelly mass.
It's all clipping from the lawn.
Nothing else.
Some years old, the bottom of it.
There was no room for more in the barrel.
Be glad the smell can not be transmitted via computer.
It is penetrating.
Like a freshly sprinkled manure covered field.
If I should have done what I wanted I would have run screamingly away.


Sunday, July 16th 2017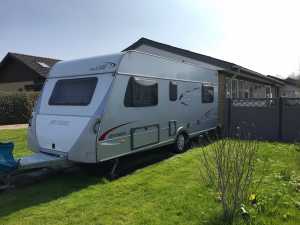 I puttered around and in our caravan today, cleared up a bit, cleaning the water tank and other small items.
I sat down in one of the couches, looked around in the van and thought of all the lovely hours we've had in it.
There was some discouragement, though. I find it becoming increasingly difficult to go camping, even though we are constantly trying to do everything as lightly as possible.
The old bones and muscles no longer work together well.
But once everything is in place on a tour - inside and outside the caravan - it's pure pleasure.
Whatever the weather.
Relaxing and non-obliging but with good experiences in what we drive around to see.
I hope for more years with the caravan - at least a few.


Saturday, July 15th 2017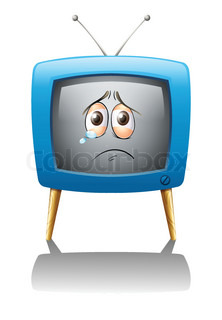 Life is but a misery. It's going the wrong way. Danish Fuglsang is out of The Tour. AGF lost to pitiful Horsens. King Henrik is in hospital. Kevin Magnussen lies behind in Formula 1. Matron has a bad back. I did not care cycling today. President Trump has blundered again. I'm getting a soar backside watching Tour de France. We have been promised a heat wave. The lawn must be mowed within the next few days.
Is there nothing to be happy about? Yes. Today, 411 years ago, Rembrandt was born. So cheer up.
Friday, July 14th 2017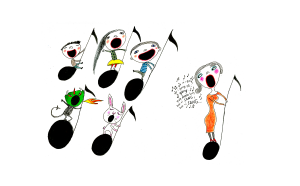 A good lunch at Ebeltoft was a nice 'start' to the day.
I like to sit by a table with good food and kind people.
It gives a good and warm feeling which is only improved as food and wine comes on the table.
But again I had to accept that no one wanted to hear me singing even if I offered a big repertoire.
I had to prove the old fact that a prophet (good singer) is not honoured in his own country.
It was a disappointment that luckily was compensated by the good food and good rose wine.
Thursday, July 13th 2017

I am sad to read about violent students in schools and teachers who are subject to physical attacks.
That was rare in my time but I have experienced some.

I was once called to a 5th grade. A student had gone berserk.
He hit and kicked.
The teacher had given up quietening him and was attacked by the boy.
When I entered, the 'fight' was still in progress.
I caught hold of the boy's upper arms and pulled him away from the teacher.
I held the grip while I was kicked again and again on my shins.

Finally, the boy relaxed and I called his father asking him to pick up the boy which happened.

In the afternoon, I was called by the father who wanted to tell me that he was going to to submit an official complaint because the boy had bruises on his arms after my holding him.

I told the father it was a good idea but first he ought to come and see my blue and bleeding shins.

I heard no more of the case.


Wednesday, July 12th 2017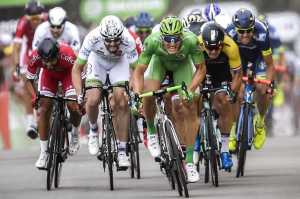 In a smaller town on Zealand lives an elderly man alone in an apartment building.
He is so lucky that several of his neighbors keep an eye on him.
One of those caring neighbors last week noticed that she had not seen anything of him for a couple of days.
She was worried about it. When she did not see him on the third day either she alerted the police that immediately arrived to investigate the case.
She was concerned that something had happened to the elderly man.
Nothing had happened though - not at all.
He was watching Tour de France that this year is on almost all day.
The elderly man wondered about all the commotion.
From that you can learn that we are some good people who tend to isolate ourselves during the Tour de France and we do not like much to be disturbed.


Tuesday, July 11th 2017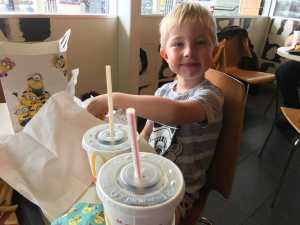 On a trip to London a few years ago I decided it was time to stop eating at McDonald's.
I was fed up with it and since then I have not entered any restaurant with that name.
But what do you do when youngest grandson Frederik, vacationing with us, makes a wish to have lunch at just McDonald's?
I do not see any other option than freeing myself from my "celibacy" and have a meal at the company mentioned.
Double burger with French fries and Cola Zero.
Not a gastronomic experience but I must tell that Frederik loved it.
He ate and played with great pleasure.
And then I can stand making a visit to McDonald's.


Monday, July 10th 2017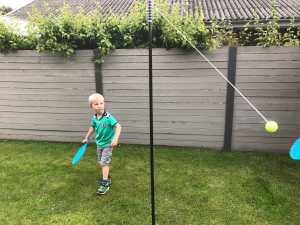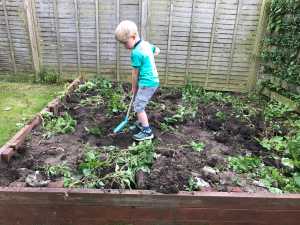 Frederik is here on his summer holiday.
Active holiday.
He has already beaten me in both soccer and tetherball.
No mercy to old age.
Fortunately he could help digging up potatoes (see also diary from yesterday).
And that was unfortunately no success.
Yesterday's digging was an isolated occurrence.
Today the plants were either empty or gave only some very small potatoes.
But they will be eaten for Frederik wants potatoes with brown gravy.
So tomorrow we shall eat at McDonald's.
Sunday, July 9th 2017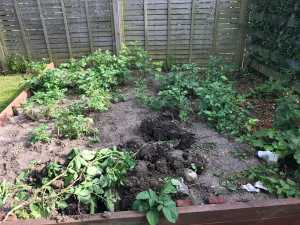 I have not planted potatoes this year.
Last year's harvest was too bad and the EU subsidy didnot appear.
The whole field has been covered this winter, the cover was removed at the end of May, and the plants shut out of the ground like a forest.
(Exaggeration promotes understanding. See picture).
Today the first potatoes were dug up.
They will be eaten tonight.
I am sure about the quality.
And they are free.
I love free potatoes.





Saturday, July 8th 2017

I have a brother called Kjeld.
I am very fond of him.
We do many things together.
I know that many others are also fond of him.
I know many of them.
To my delight, I found out that today's name is "Kjelds Day".
He deserves to have a day named after him.
Well.
Perhaps I am a bit away fro the the truth.
The day was originally named after Saint Kjeld.
He was born on a farm near Randers.
He was once said to have rescued the town of Viborg from a big fire by going up into the cathedral tower and praying for the city, and by his grave in Viborg Cathedral, miracles occurred.
The blind could see again and the sick were well.
He became a saint.
I do not know how much my brother prays but if it could help someone he would do it.





Friday, July 7th 2017
I've played truant from my training at the gym - for almost two weeks.
And I can feel it.
My back is not feeling well.
No matter how much I scold it in the way Tour de France rider Jens Vogt did it does not help.
When he rode and his legs ached too much he said, "Shut up, legs," and he claimed it helped.
At least 10 times today I have said, "Shut up, back".
And it has not helped a bit.
I have to suffer in silence.
Thursday, July 6th 2017
For many years I have been wanting to see the beautiful sheepdogs working, live, for example, boarder collies.
I even tried in England, but without luck.
When I finally found the place over there the competition was just completed.
But today, in this country, I managed to see how skilled these dogs are.
100% obedience and a huge desire for work.
Although it was nice,it was clear that the dog I saw today did not belong to the super league as I have watched it on TV. I
t was fun anyway.
Woof
.
Wednesday, July 5th 2017
I was bold enough to contact an elderly man on a bench in the town square.
He turned out to be almost 80 years old.
In no time we were in a good conversation about each other's past.
He spoke a very broad west Jutland way.
I am glad that I understood far the most.
He had a farm until 8-10 years ago and had moved into town, unfortunately as a widower.
On my question about grandchildren he could tell that he had 18 of them so he could no longer afford to buy Christmas gifts for them.
About his school time, he could tell it was not a good experience.
He was physically punished.
However, I did not notice any negative reaction when I told that I have had 41 years in the Danish Folk School.
Suddenly his daughter appeared with 3 grandchildren, boys, 12-year-old twins and their brother at 8. They could tell they were happy to go to school.
The old man said he had been very pleased with our talk - I agreed.


Tuesday, July 4th 2017

Today I chose to watch the entire stage in Tour de France.
It was a bit of a "long yawn".
Nothing more happened than in a nursing home during their midday sleep.
However, I held out to the very last, and then something really happened.
A big and a small crash just before the finishing line.
In the big one 25-30 riders were involved.
They tumbled around on the asphalt.
In the last and smaller crash 2-3 riders were involved but the speed was at its peak.
Now a crash is not unusual in the Tour.
My problem.though, is that I feel the pain of the riders as they slide and roll over the soaring asphalt with maybe 60 kilometers per hour.
I myself know crashes.
Not that I even get close to the 60 km.
per hour but it always hurts like h... and I get "asphalt eczema".
It hurts with 20-30 km
.
What pain is it not when the speed is 60 km. per hour
?


Mandag 3/7 2017
For many years, I've had the habit of singing while walking quietly around or cycling.
Fortunately for my surroundings I very rarely sing aloud but just inside myself.
I usually sing old songs from the Danish Songbook or maybe one of the old hits
.
Sometimes I'm in trouble because I can not remember the text.
Then I try to sing it again and maybe again, and the text often comes up.
If not, I will immediately go to the songbook when I get home or I shall google it.
And then I am pleased.
Today it was "The sun is so red, Mum", a child song I've known most of my life.
Nevertheless, I missed the text of some lines.
Now they have come back because I've come home.
Sunday, July 2nd 2017
Saturday,July 1st 2017
I met two interesting people yesterday.
Unfortunately, I only got a picture of one of them.
The two stood talking while the one cleaned windows on the first floor - without a ladder.
The window cleaner claimed he could polish windows up to the 4th floor.
We talked a little about the much reduced risk that by not using ladders.
And - as he also said, "Now, I can not look through windows".
I asked the other man who was older what he had done before his retirement.
"Chimney sweeper," he said.
He could also tell about going up ladders working on roof tops.
Among other things, he told of a fall he had from the 4th floor.
He slid on the roof and fell down on to a pavement and broke his back - and against all odds he survived.
It cost him his marriage because his wife stated that she would not live with someone who would beome a cripple ....
He did not.
You meet interesting people when you dare talk to somebody you don't know.


Friday, June 30th 2017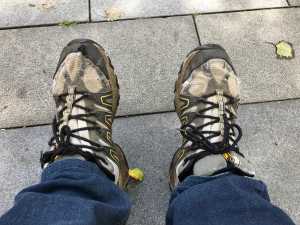 Matron and I walked along the pedestrian street today.

It could have been some kind of nice, but it seemed that the sweet lady didn't want to walk with me.

So we walked most of the time on either side of the street.

In other words.

After the lady's request w

e should pretend not to know each other.

She didn't want to be seen with me.




The reason was not my hair, my shirt, or my trousers.

No - look at the picture.




It's probably not the nicest pair of shoes I have, but definitely the most comfortable pair.
I doubt it that I'm allowed to go outside with them anymore.

I shall be monitored.

And t

he shoes are only 7½ years old.
Thursday, June 28th 2017

A lot of things indicate that the weather is not very good right now.
Something with wind and rain.
It is very annoying for those who are having their vacation for the time being.
One must hope that they do not get too wet and freeze too much.
I, for my part, am sitting warm and dry in a molded sofa with a view to a TV, cakes, Pepsi Max, and my lovely wife.
So I suffer no need.
Outside, the elements are raging.
But never mind.
It will be getting better and Then I shall still be here because there is Tour de France on there.
Then it's summer and then it's holiday.



Wednesday, June 28th 2017

Don't say that nothing ever happens in our small residential street.
Today a large sailing ship was picked up a couple of houses away by a huge truck.
The upcoming captain has been working on it for more than 3 years and now it was finished, painted, adapted, engine fitted and much more.
The launch was to take place in our local marina.
It was a great day for the happy owner.
He is a very happy man.
And now the boat is in the harbor. I shall soon go and see it.


Tuesday, June 27th 2017
Spread out the happy message all over the world.
I finished cutting our hedges today.
It was with relief I picked up the last branches in a plastic bag.
I celebrated the event by sitting quietly looking at the hedge for a long time.
Well, well.
It is not quite as nice as I remember it from my younger years as a hedge cutter but acceptable.
I might have corrected the worst holes but I used the best word I know in Danish, PYT (i.e. "never mind").
One has become too old to minding trifles.











Monday, June 26th 2017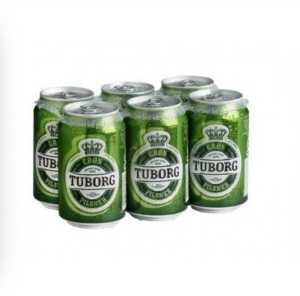 I have a very sweet physiotherapist, Lisbeth, who is in charge of my team at the Hornslet Physical Therapy.
She is good at corrrecting and encouraging. I think that is one of the reasons why I feel I benefit so much from my hard work
.
She also has a quick reply to what is said. I noticed that a couple of weeks ago.
As usual I was working hard on a machine that trains my stomach muscles.
I worked really hard and asked the sweet Lisbeth, "When do you think I'll get my 6-pack?" "She quickly looked up and said," You can get it in the Coop whenever you want to. "
That settled the matter.





Sunday, June 25th 2017
I should have trimmed the rest of my hedges today. However I convinced myself not to do it.




The excuses were as follows:




1) A fierce wind.




2) I was not at home all morning.




3) I went to bed last night at 9 pm. and got up at 7.30 am.

Two unusual events.




4) I've felt tired.




5) I have a backache and a shoulder ditto.




6) There is a bike race on TV.




If those excuses seem too weak you are free to find some others yourself.

Any excuse

will do
Saturday, June 24th 2017
After a very nice evening yesterday with good food and a big bonfire it is now everyday.


For my part it meant continued hedge trimming.

It's a long-lasting affair.




But again, to my surprise, I must say that I enjoy myself a bit.




Well, my back and legs, something so bumpy, but I take small steps at a time and keep good breaks.

But admitted - it will b hurt badly so after all it will be great to finish - and then the Tour de France begins.




Picture: Frederik and granddad.

It's

Frederik on the right.
Friday, June 23rd 2017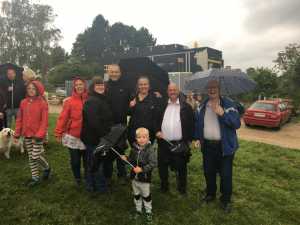 We celebrated midsummer night this evening with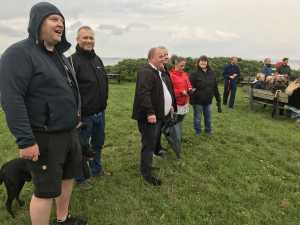 children and grandchildren as well as Toni and David, our children's good friends from England.

David is the son of our old friend, Len, whom we have known since 1958.




We had a very nice evening with good food (barbecue course) and drinks, a visit to the bonfire place and then home for dessert.

Right

in my spirit.




It was a good midsummer night's celebration

.
Sunday, June 18th - Wednesday June 22nd 207
Hopefully you have noticed that my diary has not been updated since last Saturday, the reason being a trip to Copenhagen with multiple points. But now I'm here again.
The main point for our visit was a traditional, well known cabaret-like thing, very funny.
Various visits in and around Copenhagen also made it worth while, not least a visit at Kristian's was very nice. Unfortunately his girl friend was at work so we didn't see her. That'll have to wait.
They live in a very nice flat near central Copenhagen.
We were tired when we came home last night.
Saturday, June 17th 2017

A week ago or so I got a new computer.
It has Windows 10. I'm not fully aware what that means, but I do see that much is different from earlier.
I am getting better and feel reasonable secure about it.
However, I have not yet discovered the benefits.
On the other hand, I've discovered that the new "Office pack" is hard to dance with.
Especially the Excell spreadsheet.
I do not see any benefits.
I think that in some years I shall bem familiar with it but then it's probably too late.
I have used Excell for many years so I'm not unfamiliar with spreadsheets.
But here I have found a worthy opponent which gives good reason for rage attacks.


Friday, June 16th 2017
The season for hedge trimming is here. 1st half has started. 2nd half will be in October.
How I have been looking forward to this first half. I nearly couldn't wait. So I got up early this morning and singing and whistling I started.
(Forget these last 3 sentences. They are lies.)
Anyway the first 5 meters out of 75 are done. They were extra hard because I also had to cut 20 centimeters off the top and it is a thick and stiff old hedge, not the usual soft privet.
The rest will follow in due time.
Thursday, June 15th 2017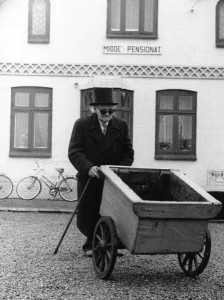 In my book about Silkeborg Work House I write a
bout a pauper, Martin Jørgensen, who had a difficult life.
However it ended well.

He was born in 1884, raised at the Silkeborg Work House. He was a nuisance to all his fellow human beings.
He made life a misery for other poor people, the police and all he met.

In addition, he fled from the poor house all the time, was imprisoned somewhere and sent back to the poor house from which he fled again.
He was an unpleasant acquaintance.

But then a miracle happens.
In 1933 he flees for the last time from the poor house, settles down in Soenderborg, where he lives on the right side of the law until he dies in 1976. He is engaged in scrap collection and glass work.
He walks around the city with a trolley and a train whistle to catch attention so the people can find the things they want to give him and which he can sell on.
He has become lawful, kind and helpful and makes himself so well noticed that the city erects a sculpture of him in the middle of the city.
I visit it every time I'm in Soenderborg.
Wednesday, June 14th 2017
Tuesday, June 13th 2017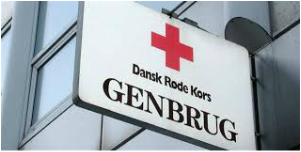 I was in Red Cross Recycling Shop today.
I brought some toys that Frederik has grown out of.
Frankly, I did not think it was anything special so I expected more or less that the nicetrange and volunteer people in the store would say they could not use it.
To my happy surprise, it was the very opposite reaction that met me.
The sweet lady looked really happy and said that she could easily sell it and she expressed her gratitude that I had brought it.
I was happy to have helped the Red Cross.
I wouldn't mind doing it again.
Monday, June 12th 2017
For many years I have known the attached picture of my mother's father whom I unfortunately never met.

He died from the Spanish flu in 1918.




According to what my mother and grandmother have told

h

e was a perfect man.

Warm, kind and loving.

In addition, he played the violin so nicely that the angels cried.

He was very skilled in his job as a dairy worker where he also met my grandmother who was trained as a dairy worker at the same dairy.




He was extremely well-gifted, very handsome and as a whole a stately man.




According to my mother and grandmother, I remind a lot of him with all my good qualities - also with the violin




Matron and I discussed this afternoon whether there are also physical similarities.

She thought so, mouth, nose, eyes and more.

But we both agreed that we are talking about good looking chaps.
Sunday, June 11th 2017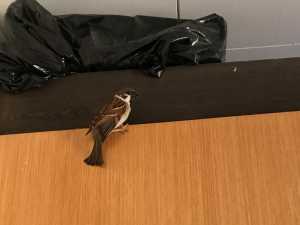 We had an unexpected visitor last night.
A sparrow strayed into our conservatiry, flew through the whole house and landed in my small office, quite breathlessly and scared.
We found it only after some time searching as all doors to all rooms were open.
When I closed the door to my den and opened the window wide the little visitor had no problem flying out and left us quickly without having the cup of coffee you should give unexpected visitors.
I think the poor thing was relieved and happy when it came out.
PS
.
I have just watched Danish Jakob Fuglsang win the Criterium Dauphine, the best result for a Danish bike rider for many years.
Congratulations, my friend.
Saturday, June 10th 2017
I was out on my bike today, 42 kilometers. Quite a few hills included. In the middle of the first one, my phone rang.
I always ignore calls up a hill.
I
f I stop, I have a lot of trouble getting started again.
The phone kept ringing.
It must be important.
Call after call.
5-6 of them.
At the top I stopped and accepted the call.
It was Matron who would just tell that grandson Frederik would come and visit us.
It was an important call after all.
Dilemma: Should I return home here and now?
Should I complete the planned route?
I chose the latter but it went a little faster than planned.
Home and a nice shower - and then playing football with Frederik.
It was hard on top of the bike ride.
But who can say no to Frederik?
By the way, I lost 10-5.
As a bonus Frederik's Mum and Dad did a lot of garden work, weeding and mowing. Very nice.
Friday, June 9th 2017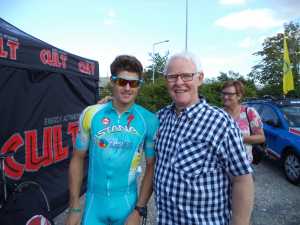 After a good lunch with old friends I'm now sitting in my comfortable, soft couch trying to recover after all he good food. Well

I did not eat more.

I couldn't have walked then.




At the same time I can enjoy a Danish victory in the famous cycling race Criterium Dauphine, Jacob Fuglsang, my good friend, as seen in the picture.

I'm actually watching him winning while I'm writing.

I have recorded it

.




It's a good day.

I hope that tomorrow I can ride out and do the same as Jacob did today.
Thursday, June 8th 2017
Grandson Kristian was on nationwide TV last night. TV2 NEWS.
TV2 has for some time been interested in young people's hard training in fitness centers.
Many youngster get addicted to the training and their entire lives are based on it.
They must eat properly, green and healthy with lots of proteins and at 2 hour intervals. Consequently they can not eat with their families.
Some have gone mad and workout 50 hours each week.
Kristian has been in that vicious circle and went from being a bit skinny to becoming all muscles.
Now he is more relaxed, thanks to his girlfriend.
We enjoyed watching our grandchildren respond so well. to the questions. About 10 minutes.
But now I'm in trouble.
I train like mad twice a week and would like to eat every 2 hours.
But I am not allowed to.
Wednesday, June 7th2017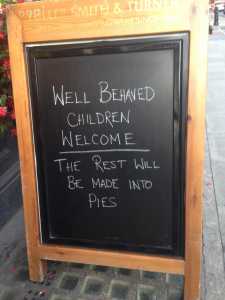 I do love children, well behaved or not. I don't mind them being well behaved, though.
Last year we went to a lovely pub in central London, my brother Kjeld and my son Peter. We were in London to watch the last test against Pakistan (England lost).
Anyway the pub was unlike me in no doubt that they much prefer well behaved children. And I must say we saw absolutely no naughty children in the pub or in its garden. In fact we saw no children at all.
Tuesday, June 6th 2017
Monday, June 5th 2017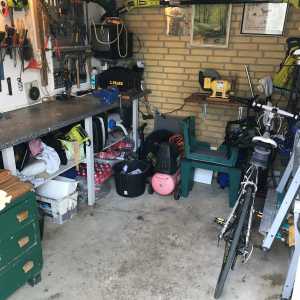 Today, I have taken great pains in cleaning up my workshop.

It has been needed for 18 months or thereabout and I have postponed it over and over.




However the job found its way to the previously mentioned working paper (see 3rd June 2017) which means

t

hat Matron has become more aware of the tasks.

Therefore it is now done.




Please note the empty table top.

It's nice to see it again.




Please also note the visible floor.

It was nice to be able to walk freely on it again.

Now I can easily find my bike.




That was another job deleted from the list.
Sunday, June 4th 2017
Saturday, June 3rd 2017
Now it's going to be serious.
In close cooperation with tMatron a mega-working job list has been prepared.
It is not yet complete.
Fortunately, no deadline has been set for the performance of all jobs.
They just have to be finished around August.
As it appears, one of the tasks is solved, cleanup in my office, which is now orderly and clean.
Yesterday it looked like a bomb crater.
It was nice to delete the line and we are looking forward like two small children to delete even more.
We do not mind importing labor.
If so, they will be treated like the native and receive the same salary, a suitable breakfast and a handshake.
Friday, June 2nd 2017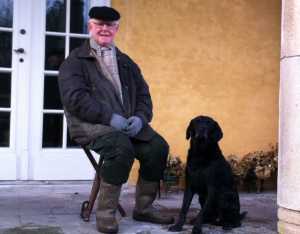 We were at the vet with old Sydney today.
He needed having his claws cut - Sydney that is.
The old boy takes this with an increased calm. He was more interested in the bisquits the vet generously shared.
But there were other and more serious things to show the kind vet - at both ends.
Warts on the inside of his eyelid and a tumou like thing at his rectum.
We agreed that the good dog approached the end of a long and rich life with lots of hunts and retrieving amounts of birds.
There is no need to do anything about either evil.
It could be problematic to put him into an anesthesia.
He will be allowed to live as long as he can as long as he does not suffer - and he eats like when he was young.At
some points he reminds of me.
Thursday, June 1st 2017
Wednesday, May 31st 2017
Tuesday, May 30th 2017
My sweet wife and I today visited good, old friends in Loegstoer.
We all have a common pleasure in a lunch of fish - and only fish.
And we got it, ending with a delicious cold fish plate with cod, prawns and caviar.
The hostess is world champion in fish dishes so there was a common delight around the table.
My favorite situation.
Good food in good company.
As a nice desert finish, we had a delicious strawberry cake.
Happy for the food and the very nice conversation we returned home. A lovely day.
Monday, May 29th 2017
Every Monday we are fortunate to be visited by sweet daughter Annette. She comes after her dog that we've looked after all day - and she always eats with us. It's very nice to have her. We are looking forward to it every time.
But she also must work for her meal, especially these days when I am booting new computers. I can not find out myself but she can. Without her I would have had to pay myself to misery at various technicians to do it all. She solves all computer problems for me. It's great, especially when I think of how I can sit swearing over something that does not work.
Yes, we have a sweet and skilled daughter.
Sunday, May 28th 2017
I thought I'd mow our lawn today.
But when I got up, it rained so the idea left me - fortunately.
Instead, I was 'invited' on a supermarket raid.
The good Matron wanted to visit 3 supermarkets.
I could not say no.
I did not enjoy the raid but I was pleased to be relieved of the strenuous race behind the lawnmower.
And I was.
But Iwas too early.
When we got home and had the car emptied for the purchases and had lunch I had to realize that the sun was shining from a cloudless sky.
So mow the lawn
I feel misused.
First supermarkets then lawn mowing.
Waaaahhhhh
.
I feel double misused.
Saturday, May 27th2017
On today's bike ride, I stopped at the Aarhus Stadium, comfortably sitting on a bench in the shade of a broad beech tree.


It's no boring place to sit.

There is a lot going on.

Many people pass most of them runners who, like me, sweat well and thoroughly.




Some had strength enough for a little smile to me or a small remark,

"Enjoy your break".

"

Remember to drink." "Have you got a puncture?" "On your bike, man ".




Thank you for your attention, folks.
Friday, May 26th 2017
It's no secret that I like good food - especially in a good company.
I experienced both at lunch today.
Matron

, daughter Annette and granddaughter Katrine were at a lifestyle show at Rosenholm Castle.

I was not.




However, I met them at a nice little restaurant in Hornslet afterwards and had lunch with them.




I would like to give the restaurant 5 stars out of 5 for a nice lunch.




I would also like to give my 3 tablemates 10 stars out of 5 for their their nice company.

I love being together with the family or parts of it.

Thanks for a good time.
Thursday, May 25th 2017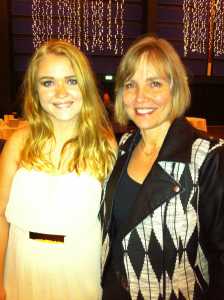 The very attentive reader has noticed that in yesterday's German stripes I forgot the word "unter".
It is now added thanks to daughter Annette who also remembers her stripes.
That made both of us remember a certain experience 3-4 years ago when granddaughter Katrine was taking her A-levels
She had to write something in German but did not have the time to write it.
Therefore, Annette and I agreed to write it for her.
We did our very best, wrote, corrected, and wrote.After
a long time we finished and sent it on Katrine's behalf to the German teacher.
We should not have done that.
The grade was the lowest possible, 00. We did not understand with all the painstaking work we had done.
The teacher did not understand anything either and gave Katrine another chance to write a new piece.
So much for our combined German grammatical knowledge.
Wednesday, May 24th 2017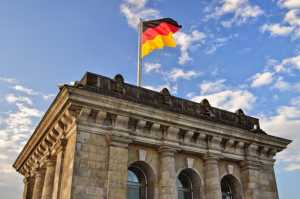 I wondered this morning why I still remember the German grammatical learn-by-heart stripes from my school time more than 60 years ago.
"Durch, für, gegen, ohne Wieder, um. Kenst du nicht den Akkussativ, dann bist du wirchlich dum."
"Aus, bei mit mit von von zu. Dative prepositions.
An auf, hinter, in, neben, über, vor zwischen, " both akkusative and dative.
"Der, den, des, dem. Die, die, der, der. Das, das, des, dem. Die, die, der, den".
I shall never forget them.
Still, I can not speak German correctly.
I'm tumbling around in the complex grammar.
But fortunately, I can conduct a conversation in German without much difficulty thanks to a previous great interest in the German Bundesliga (football) watching German TV-channels, many visits to Germany and Switzerland and hunting with German hunters.
Sometimes I even enjoy speaking German.
Germans are kind to "overhear" one's mistakes.
Tuesday, May 23rd 2017
Finally - after long lasting struggles with 3 different computers - I have acquired a new one, a laptop. As it appears from the photo, I am quite pleased with it.
I would like to tell about its specifications although I do not understand a bit of what the numbers and words mean. Look: Celogen processor, Windows 10, SSD Harddisk, 4GB ram, Bluetooth and a lot more. I think it sounds good.
And even more. Yesterday Annette installed a newer, used desktop computer in my den because the old one has behaved badly in recent years and is slower than any other computer I have known. It has now been put down. RIP.
Monday, May 22nd 2017
For only the second time this year we had afternoon coffee on our beautiful terrace - and in the company of good, old friends.
There we sat in the beautiful sunshine but soon agreed that we might have to go indoors because of a draught. We could not really decide until our brilliant friend exclaimed, "Close the door". We thought it was a joke but had to realize that as soon as the door was locked the draught disappeared. It's the first time I've been sitting in a garden and closing a door the draught disappears. There is still space for new, surprising experiences. The door in the background.
Sunday. May 21st 2017
I must refrain from writing anything important today. I am quite empty on the upper floor. I have worked too much and cycled. It empties both body and brain.
Therefore, I would just like to say hello to everyone with the hope that you have enjoyed the good weather of the day and that you have enjoyed a good lunch - like me.
I'm fine. I hope that everyone else is also well.
Saturday, May 20th 2017
I have worked well today. Matron was at a lady's lunch so nobody was here to rush me. And then I can get something done.
First and foremost, I contributed to the Midsummer fire on our local beach. A bunch of branches and leaves from the fall was with difficulty transported there.
I will think about that bunch when the fire is lit on 23rd of June.
Then followed lawn mowing. Hard and brutal. I was a bit busy so I almost ran after the stupid machine. It takes its man to do that.
As seen in the picture, I became just a shadow of myself.
Friday, May 19th 2017
I was up early once again this morning.
Matron had prepared a minor breakfast for me.
Having finished it I did feel a bit drowsy and had to go to bed again.
I got up just in time for lunch.
Thursday, May 18th 2018
I feel quite exhausted - but in a good way.
First (at 7.30) reception of Frederik who is here till tomorrow. Then 1½ hours of hard morning exercise at the training center. Then a tough football match against Frederik (lost). After a quick lunch break another football game (lost). After this foul defeat I trimmed the edges of the lawn in front of the house. There was also an hour's play with Lego.
It has been a varied day and fortunately the little man has enjoyed it all. And, unlike his grandfather, he is not tired at all.
Wednesday, May 17th 2017

I have just finished a football game.
My opponent was grandson Frederik.
I suffered a pitiful defeat - again, again.
The little guy has started dribbling and he takes advantage of my weaknesses, dribbles past me and scores easily.
I tried the same tactics.
It did not work well.
The old stiff legs did not obey.
I imagined that I was AGF who are going to play a crucial game to avoid relegation tonight.
So that indicates a defeat of not less than 3 goals.
And that will not be nice.
I should have asked Frederik to be AGF.
But he'd rather be Ronaldo.




Tuesday, May 16th 2017
Today I found out that in Denmark are 2.4 million cars. That's quite a bit in a small country with 5.6 million inhabitants. When I bought my first car in 1962 we had under 500,000 cars.
I took Matron to Århus around 8.30 a.m. At exactly that time all the current 2.4 million cars had decided to go the same way as we. In my 53 years in Aarhus I have never experienced anything like it. What a queue. Half of them must have been late for work. It took us one hour to drive from Skødstrup to the city center, 13 kilometers.
Århus is known for being the city in Denmark with the slowest queues.
My comment is "YES".
Monday, May 15th 2017
Excitedly, I awaited the order issue this morning. I feared the worst - and for a good reason.
I was battered when I returned from my training only to be informed that the task of the day was paint. The inner socket in the conservatory needed paint.
I have a few objections to painting.
1) I hate it.
2) I'm not good at it. The result is usually miserable. Typically, I paint more outside the area than inside.
3) I'm spillinga lot.
4) I always get paint on my clothes - also today.
5) I usually paint in inconvenient positions.
My objections did not help - I have painted.


Sunday, May 14th 2017
I have come into the excellent habit of getting at about 9 o'clock - also today.
I grabbed my breakfast, A38 with an enormously healthy muesli and a small cup of tea, and sat next to Matron waiting for today's order release. There were a couple but nothing scary. When these were well done I waited for new ones. Now they could be anything.
Nobody came. The sweet lady trusted me that she would like very much to go to Silkeborg among others with flowers for my parents' graves. My mother could have been 100 years today.
Since I always do what I'm told the Silkeborg trip became a substitute for hard work. It's easier to sit in a car than toiling away in the garden or indoors. I got a day's delay - and a nice lunch in good company.
Saturday, May 13th 2017
It's a rotten day. Three out of four computers are down. It must be the naughty Russians who have invaded computers here at the address. May they run out of vodka.
So now I'm sitting here with Matron's iPad and dot the letters. How low can one steep?
The strangest thing is that I used to go directly in the red when a computer failed. Now it's three, and I'm sitting here with normal heart rate and blood pressure. Maybe it's because I have realized that I must buy a new laptop. The stationary computer which is burdened with hundreds of viruses, I already have a replacement for. It just needs to be installed. That's whar children and grandchildren are for. It's pay back time.
Friday, May 12th 2017
Today elder granddaughter Katrine and I visited the Jorn/Munch exhibition in Silkeborg.
A great experience. Many 'strong' paintings. In particular, we found it interesting that the paintings were hanged in a way that was kind of thematical.
Certainly, the two artists never had anything to do with each other, yet there are comparison to do. Both made dramatic images about human conditions in modern society and the big questions about life, death and fear.
Thus charged with many impressions it was nice to have lunch followed by a nostalgic drive around town where Katrine could see the places that once meant something to her grandmother and grandfather. And there are many of them. In particular, we were pleased that we were invited into the basement apartment where Matron and I lived as newly married. 70 square feet in total. Now it's a workshop.
Thursday, May 11th 2017
I have had to listen to quite a bit today. Matron was highly dissatisfied with my level of activity. But that can only be because she was not with me in the gym this morning. My activity level was 12 out of 10.
She stated with great determination that I am lazy and never put anything back in place.
I noticed the word "never" and dared a powerful protest. Her claim is untrue. It quite often happens that I clean up after myself, for example by bringing plates, knives, glasses, and forks back into the kitchen after we have eaten. But the lady is not happy with that. It should be put into the dishwasher. Well, well. I do that - quite often.
No, I have to put my foot down so that we can finally decide who is in charge. The husband has. End of story.
Wednesday, May 10th 2017
That is interesting. It's just me.
I read today that the Danish Navy Diver Corps wants applicants. They seem to be short of frogmen. The advertisement states that applicants should not necessarily have completed a marathon or have marched from Aarhus to Copenhagen with heavy back packs. No, the requirement is that their basic form should be okay. And this is where I will be considered.
It is also said that many applicants are surprised to be able to complete the initial test. That would not surprise me because of the hard training I have had in the gym last week. I am an obvious coming frogman.
The only snag is that I hate diving. Actually I do not care for more water than can be in a paddling pool.
Tuesday, May 9th 2017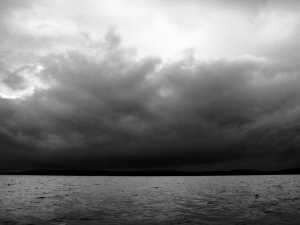 I am not amused but angry and annoyed.
What kind of weather are they giving us? Wind and cold. Not over 9 degrees. The wind causes the temperature to feel like below freezing point.
And does anybody do anything about it?
Zero. Not a soul. A general election should be held on the problem.
I must seriously ask for a certain amount of warmth being allocated to us.
The last member of parliament who did something about bad weather was a certain Jacob Haugaard. He was elected in 1994 when we had an exceptionally hot summer. He fulfilled his promises of better weather. Come on. It acan be done.
Monday, May 8th 2017
I would like to start a fundraiser. Both large and small amounts will be welcomed. However, I appreciate the big ones the most.
The reason is that my lap-top computer is about to die. May it rest in one piece.
The power plug wobbles from side to side and suddenly there is no more power, and I'm swearing badly. However, I try to do it in silence.
Now that we are talking about collecting money I should like to remind you that in recent weeks we have had to buy a new refrigerator, new vacuum cleaner, furniture for our conservatory, a steam cleaner, and we have paid 3-4 scary bills to the Toyota Hospital. In particular, the latter has raped my accounts.
Come on and get into the game. Join the fund raising. You can get my account number by calling me. All those active will be in my daily evening prayer when I thank for all the good that comes to me.
Sunday, May 7th 2017
We have a kind and helpful daughter.
Today she came with a table, a hood and a big microwave oven for us. All three parts heavy as h....
That's no problem for the nice girl. She practically lifted it all because Matron can not lift a lot and I only a little more after my hilarious bike ride yesterday.
In addition, she assembled the table for us. She is also a good craftsman. And helpful as few.
We have been lucky with her.
And now our conservatory has got a new look, somewhat nicer than before.
Saturday, May 6th 2017
I have sometimes used the phrase "it's the worst I've experienced on a bike".
It might be because of the distance, number of hills - or poor training.
Today it was a combination of the latter two. My goodness I fought. Never before have I been so exhausted. But I did not give up not even when Matron overtook me in the car and wanted me to get off and drive the last bit as a passenger. But that's not the way to do it. There is something called pride.
I was looking forward a nice lunch with my brother and sister-in-law. A good moral booster.
There are many and long and steep hills where they have their summer cottage.
I'm still in pain 6 hours after I completed.
Friday, May 5th 2017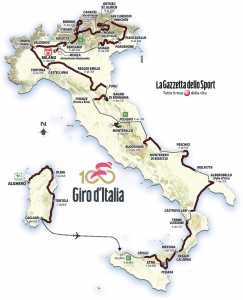 Here I am again. I have been very excited about it. Now, life is worth living.
On TV, around 180 bike riders sweat in Italy to give me exciting racing. I am following it all closely. The Giro d'Italia has begun.
Today's stage is in Sardinia, a tough ride albeit not the worst. Tomorrow it's Sicily.
I enjoy sitting here thinking only of cycling. Gone are thoughts about yesterday's heavy lifts of refrigerators in and out. Gone is the pain in my back caused by mowing. Now it is bike racine that will be on for the next three weeks minus a couple of rest days. Then I shall go for a bike ride of my own or go to the gym. It should not all be "sofa-exercise".
Thursday, May 4th 2017
New and old meet in our kitchen.
Today we got our new fridge delivered at the front door. The rest was up to us, and neither of us are able to cope with the task of lifting it in - not even together. Even less, could we have turned the door from the right side to the left and manipulated the fridge into the appropriate hole. It is far beyond our competencies.
Therefore, it is a blessing to have helpful people in the street. Always help to get and I am delighted with it. The friendly man at the end of the street could do it all and without any big problems the new fridge was suddenly into place. Thank you for good neighbors.
Now we just have to get the old refrigerator which is seen at the front of the picture picked up by the garbage people.
Wednesday, May 3rd 2017
We went to see Katrine today due to her birthday last week.
We enjoyed a nice birthday brunch and talked a lot.
Among other items we discussed the origin of the phrase "Mother in law" both in Danish and English.
Normally I can answer any question since I'm so clever but not this one. So I promised to look it up.
Here's the answer. In fact it's Anglo-Norman from 14th and 15th century and means a mother who has the same rights and duties as a biological mother. She's given those rights and duties by the legal pact of marriage.
But why is it then that mother in laws are so often victims of so many jokes and songs. I do not know.
I just found one.
English translation at bottom.
Tuesday, May 2nd 2017
Today's story is a sad one.
Our 10-year-old kitchen friend, our fridge, is on its last legs can only cool down to 10 degrees with its very lasts strenth and that's no good. It's sad. It has to be put down. It will be on Thursday.
By then a succesor will come in and replace the "old boy".
I am always touched at such occasions and could easily cry for a couple of hours until I get used to the fact that I now have several thousand kroners fewer on my already too thin bank account.
May it soon grow bigger.
Mandag 1/5 2017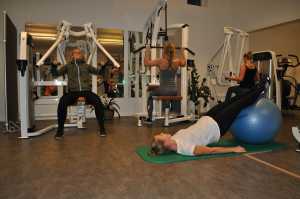 I have been looking very much forward to today. And I was not disappointed. It was the first day in the training center at Hornslet Physical Therapy.
And it went as it should. Hard work in on many different 'machines'. Again sweat poured and again many muscles were acidifying. It was just great. And a skilled instructor.
I am on a team of 6 participants. We are all peers. I'm the only rooster in the basket and I'm sure I am making a deep impression on the 5 ladies. They fancy me. But I have to ignore it. I'm so used to it. And I'm there to train. And my goodness. I really do train.
The picture is from the room we use - but the participants are not exactly our age.
Sunday, April 30th 2017
We have Frederik visiting us for a couple of days. It does not a quiet visit. We play football, several games. I lose all of them. We play catch me if you can, hide'n seek, and police and robbers. I'm a police officer and have never caught a robber yet.
Excursions are part of the tradition. First the playground at the Queen's Castle. Then have a little talk with the bronze polar bear, an ice cream at the same time and something new, a ride with a mini-train.
Frederik and I still need a couple of football games and other games today. I'm tired at bedtime - very tired.
Fortunately, there are also quiet moments when we read in a funny book "ABC".
Saturday, April 29th 2017
One should be happy - also about smaller progresses.
Today I had to make 2 more holes in my belt. I know it does not sound much but it is progress. And that is exactly what the old man here welcomes.
My weight says minus 6 kilos since my record weight. And on Monday, I shall start - as earlier mentioned - in the fitness center so if you meet me you can not see me.
Friday, April 28th 2017
I had a good meeting today.
For som time I have missed my training in central Aarhus. My grant expired. Now there is another solution.
I was at an information meeting in Hornslet Physical Therapy and met a wonderful physiotherapist, Lisbeth. In the coming months she will be my guru and take me through the hard workouts. I intend to be as active as I used to be which means great effort and pain. I am excited to start on Monday. I already feel the exhaustion - and the wonderful endorphins.
Thursday, April 27th 2017
I sing quite a bit - mostly for myself, but audibly.
For unimaginable reasons, Matron does not appreciate my singing and she asks me to stop, holds her ears or leaves.
When I got up this morning (10 o'clock), I got this inner urge to break into song once again. But I was smart enough to ask the sweet lady for permission. The answer usually is an unconditional NO but to my surprise she answered YES. That confused me and I had to think about it. What should I sing?
It ended up being "Look, now grandfather is dancing to the old waltz".
My dad taught me the song when I was 5-6 years old.
And then I really sang, loudly. Of the appreciation I do not dare say anything.
Wednesday, April 26th 2017
With a sweet look in my big wet eyes I solemnly asked Matron if I could skip going with her into the supermarket of today. The answer was a clear NO. I swore quietly.
However, it was quite well I went. Inside the store, I met Ole from my very first class of children in 1964. It was an eighth grade. It is always nice to meet the old students. Fortunately, we are still seeing each other regularly.
But the best part was he had his mother with him. Every Wednesday he helps her shopping.
Of course I spoke to her. It's a bit strange to meet a mum for whom I held parenting meetings and talks 52 years ago. She is 86 years old and quite well. If only I can say the same about myself in 10 years.
Tuesday, April 25th 2017
Something was completely wrong at the Aarhus Stadium last night. It will send shock waves around the entire kingdom. People will rub their eyes, scratch their necks, and exclaim, "
What in the world happened?" What went wrong
? "
Let me as quietly as possible tell it because it's so unusual that you can get quite frightened. AGF won - and with no less than 4-0. I had not seen that one coming. The shock has not yet gone and will hardly do so until next Monday when the team goes to Silkeborg for a defeat. Then everything will be soothingly normal.
Monday, April 24th 2017
I'm unhappy with the weather. Who isn't? It looks like a repeat from last year. Wind, rain and other inconveniences.
And here I sit with an urge and a surplus to ride my bike. I plan to get out and loose as many kilos as possible. But I do not want to ride in storm and rain.
Next week I shall start fitness- and strength training at a training center in Hornslet. I want to be back in shape again. I became addicted to the training I got a few weeks ago in another center. I am looking forward to it like a little child is looking forward to Christmas. And in addition, I must bike till I'm as slim as a skeleton.
I still remember from my days of top weight when I sometimes rode in my yellow rain cover and approached a bus stop. The waiting passengers would start finding their tickets and money. I must lose weight.
The picture is me in a couple of months.
Sunday, April 23rd 2017
This morning we visited daughter and son-in-law to see their joint efforts to get a new kitchen established.
They are making it themselves in a process that has lasted since November. They can only work after finishing their daily jobs and on weekends.
I am deeply impressed by people who undertake such a task. Fortunately, Kent is a skilled craftsman, and Annette is not bad either. In addition, she is good at reading a drawing. It's important because the kitchen is a kind of an assembly set.
I sat still on a chair and wondered what would have happened if I should have done the job. Then I fell to the floor - just like all the cabinets would have done.
The picture is just a small part of the kitchen.
Saturday, April 22nd 2017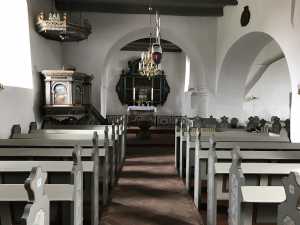 Having just returned from 5 days' vacation in our favorite city Lemvig we can once again conclude that the city was worth yet another visit. It was our 25th visit up there so we can say that we know the beautiful area quite well.
And yet, we had a new experience. We visited Kaj Munk's old church and visited his priesthood in Vedersø. It was exciting to walk around at places where he once worked. Kaj Munk was a vicar who was killed by the Germans in 1944 because he spoke badly about the nazis.
I think I know a bit about Kaj Munk but I learned that he is actually called Kaj Harald Leininger Munk. I'd just like to share my knowledge.
Friday, April 21st 2017
Since the economy can always be improved the good Matron has got herself an extra job.
Since a famous hot dog stand in Løgstør, called "Tulle", had to turn the key the good lady has been looking for a possible replacement. Now she has found it and sells everything within the sausage charcuterie industry. With great enthusiasm, she serves the many customers and money keeps pouring in. The millionaire dream is close and I just have to walk around with a poster on my stomach and back. My figure is a good PR for the sausage stand.
Thursday, April 20th 2017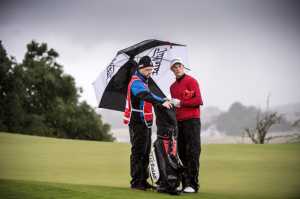 I regularly drive past a golf course and every time I think I might have tried having a career in this venerable sport. From my cricket time I know how wonderful it is to hit a hard ball cleanly and see it disappear into the distance. You can easily be bitten by the game, I hear.
Unfortunately, I have never played. Several of my old friends have enjoyed the game. I've also heard that golf is the game where you most easily become angry with yourself. There is noone else to blame.
Also today I passed a golf course. Several groups played and the usual thoughts appeared - but quickly disappeared when I noticed the weather. The poor people walked around in storm, rain and 6 degrees. I thought they were half mad and ought to find an indoor hobby.
Wednesday, April 19th 2017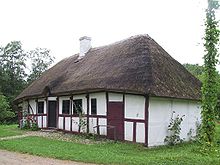 When I - like today - pass a small and old half-timbered house I can not avoid my mind going back in time. I wonder who lived there? How was their lives? How many joys, sorrows and worries were borne and died in the house? Were the inhabitants joyful or sad people? Wretchedly poor or simply poor. Could they make ends meet?
One thing is certain. Materially they lacked much compared to us. Poverty was more widespread. Shortcomings too, sufferings greater.
BUT. Are we today to deplore the difficult conditions?
My answer is NO. At that time people did not expect otherwise. It was their daily lives. They were unable to change it. Same applies to us. We're unable to change the difficult conditions at that time. We can not change anything.
Tuesday, April 18th 2017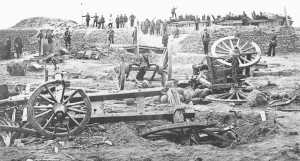 This day, 18th of April, is an important day for our country's history, the Battle of Dybboel 1864.
Through 5-6 years I have been interested in the background, the course of events and the aftermath.
I have read countless books - and still do - and have attended some good lectures on the subject.
I think I am now having a good overview over the entire process including the peace negotiations in London afterwards.
In any case, I see a clear link between our huge defeat and incompetent politicians and generals. That the Danish soldiers were clearly outnumbered and worse equipped than the Prussians / Austrians did not make things better.
Historically it is an interesting period. The war created the Denmark we have today.
Monday, April 17th 2017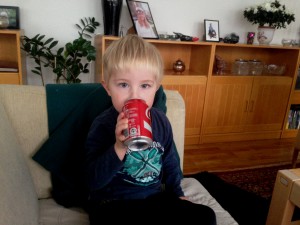 We were visiting grandson Frederik tonight. As always good to see the family.
Tradition demands that Frederik and I plunge into a tough football game.
To our disappointment, we had to cancel the game today because of rain and wind. I do not know who was most disappointed.
Instead we played robbers and police in Frederik's room. I was the police that unsuccessfully triy to catch the nasty robbers. After that we faced another disappointment of watching some of AGF's match in Aalborg which they lost 1-0.
It is not easy. First a cancellation and then a defeat. Life is tough.
Sunday, April 16th 2017
Although I'm not madly interested in football I have to admit that it annoys me that our local super league club. AGF, lose match after match and now are ready for relegation.
I got a little laugh, though, by reading Stig Toefting's (former AGF- and Denmark player, now commentator) comments on the situation in the club. He is direct and tough and writes: "Now it's all up to the AGF players to look themselves in their eyes, find their inner beasts and show whether they are boys or men. It's not folk dance" .
Think about it, you too highly paid players in AGF. 10 wins out of 43 possible is nothing to boast about.
Well, never mind. I am more interested in how Danish bike riders are doing.
Lørdag 15/4 2017
It is good to know that the day here in Studstrup today is 14 hours and 9 minutes long. Sun up 6:14 and down 20:22.
For comparison, I found out that on the 21st of December 2016 the sun rose at 8:55 and went down at 15:45. It gave a day length of 6 hours and 55 minutes. Day length now has increased by 7 hours and 14 minutes. That is something - and it makes one happy. Unfortunately it doensn't warm. We are having rain, snow and wind, and temperatures of 8-10 degrees - plus icy roads. And it does not get any better the next 2-3 weeks.
Winter is long. But the light has come. For what use I wonder.
Friday, April 14th 2017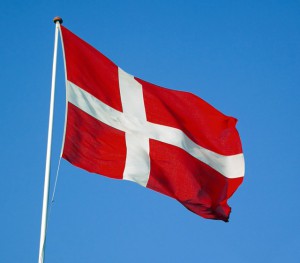 Yet Aanother day with a short diary. I've awfully busy- The family will come in the evening to a birthday dinner for the good Matron.
I've been in the kitchen all day cooking the perfect roast rump steak with all kinds of accessories. I love experimenting with the many ingredients and do not like being disturbed on the way.
Now I'm ready and waiting anxiously on our guests' arrival. I hope they are happy with the menu and my thorough cleaning of the entire house.
Thursday, March 13th 2017
It was a good afternoon. We visited Frederik, Mom and Dad grandma aunt, uncle and cousins in an absolutely wonderful summer house deep in Middle Jutland where robbers raged in the 1600s. We did not see any but we saw a nice house deep in a forest, so deep that the Sat nav had long ceased to work. The house is hundreds of years old but renovated so it is completely up-to-date now. The environment is forest and forest - and then some more forest. Not a sound can be heard. It was almost overwhelming.
There was, however a lot of sound when Frederik beat me 5-2 in football.
Wednesday, April 12th 2017
I would gladly swim from here to The Kalo Ruin if our car is now in order.
I picked it up it after the completion of its smoking cessation course and shall shortly pay an enormous course fee to the hospital that arranged the course. Two days' hospitalization were needed. Fortunately I have been guaratied a positive effect. That's assuring. No effect - no money.
For nearly two years a lot of doctors tried to stop its rampant smoking.
In any case, the little creature did not smoke at all on the way home from hospital. Good start.